GirlsGetMath
Is a five-day non-residential program open to 20-25 high school girls who will be entering the 10th or 11th grade
Occurs at Brown University's Institute for Computational and Experimental Research in Mathematics (ICERM)
Seeks to motivate young women to consider careers in mathematics, computation, and quantitative fields
Encourages participants to explore, and invites them to excel in, the mathematical sciences
Incorporates interactive lectures, hands-on activities and games that help bring home mathematical concepts in fun ways
Has daily computer-labs to introduce girls to programming skills and coding
Covers topics like cryptography, mathematics of voting, image processing, fractals, prime numbers and factoring
Is taught by accomplished professors, undergraduate and graduate teaching assistants, all serving as career models and scientific mentors
Expanding the Program Nationally
ICERM believes that this extraordinary program can and should be replicated on a national basis. Plans are already underway: sufficient funding will enable the institute to package and provide a variety of lecture topics, interactive scientific materials, and computer lab exercises. A train-the-trainer component is also in the works, as is the potential for creating an application process for start-up seed grants. Interested in bringing the GirlsGetMath program to your own institution? Contact director@icerm.brown.edu to learn more.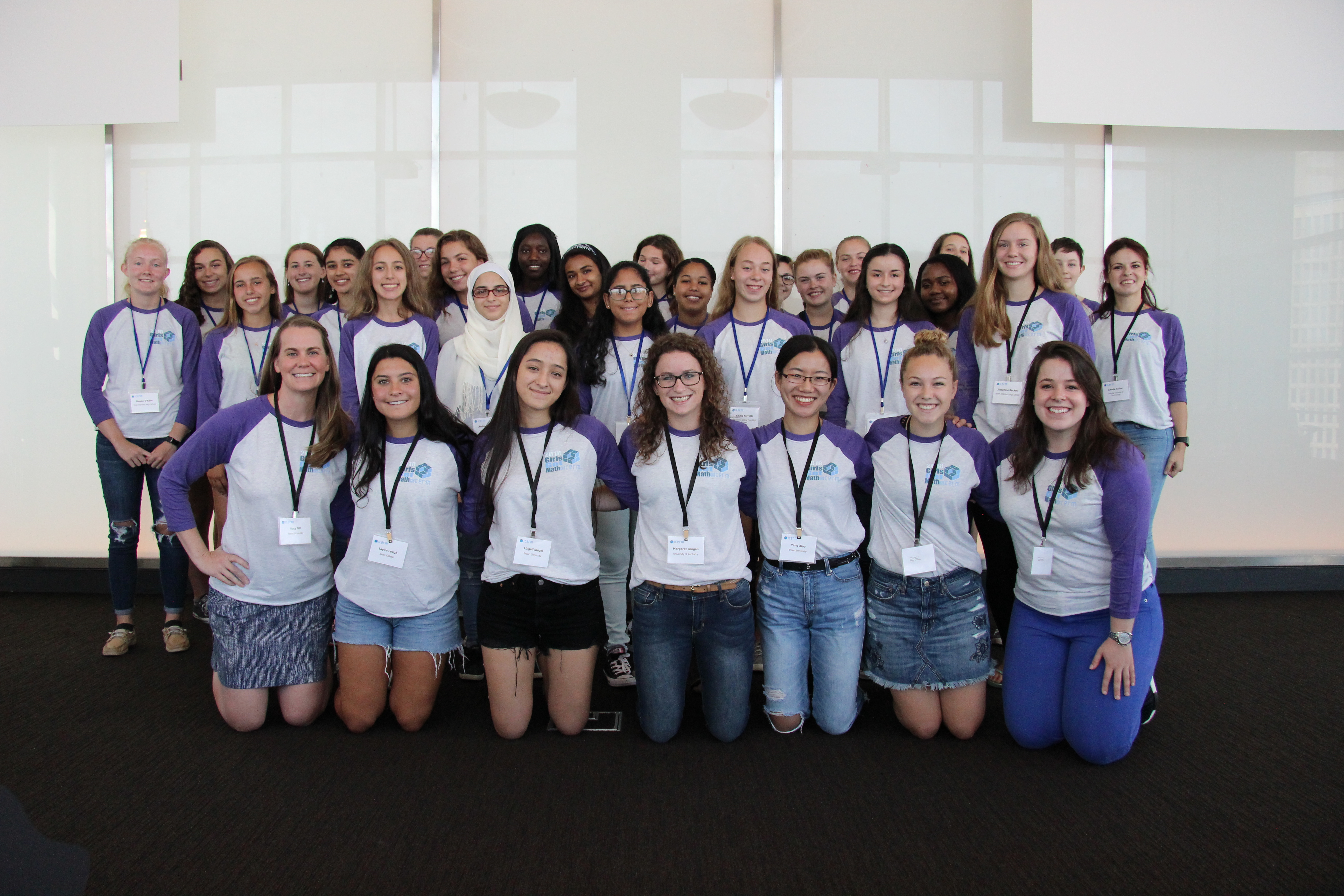 GirlsGetMath@ICERM 2019 is scheduled for Aug 12 - 16, 2019. Check back soon for more details.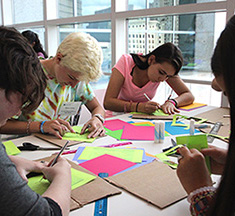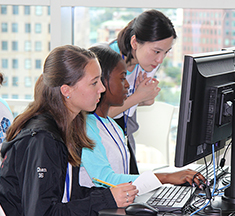 How You Can Make a Difference
Donations and gifts to the GirlsGetMath@ICERM program can come in many forms. A gift as small as $1,000 will cover the cost for one girl's experience; a $50,000 donation will seed the planned national franchise of this program. Gifts and donations can be named or anonymous.
$500 funds two Alumnae Counselors
$1,000 funds a scholarship for one girl to attend the program
$18,000 funds one Alumnae Reunion Event (career panels, coding marathons, ICERM RI high school math teacher of the year award ceremony)
$25,000 sponsors one summer GirlsGetMath program
$50,000 provides seed funding for a GirlsGetMath franchise
All gifts to GirlsGetMath@ICERM program are tax deductible to the extent allowed by federal law under the umbrella of Brown University's status as a 501(c)(3) charitable institution.
Comments & Feedback about GirlsGetMath
100% of our exit survey respondents said they would recommend GirlsGetMath to their friends.
AMS Blog about GirlsGetMath
GirlsGetMath organizer Katharine Ott wrote a guest post on the American Mathematical Society blog about the 2017 GirlsGetMath program. Visit the AMS blog to learn more about the event.
GGM 2017 Alumnae Feedback
"The highlight of this program was having my eyes opened to all the opportunities to use math in the real world. From the experiences shared from the staff to the different topics, to the mention of subjects using certain math, I now have a new view on the usefulness of math in the world. I also really enjoyed meeting other girls who have the same interests as me and making new friends."
"Meeting new people and realizing math is not as terrible as I thought it was."
"Although I usually do well in math, I sometimes feel overpowered by the boys in my classes and tend to second guess myself more. The girls and women around me made me feel more confident with my skills."
"This program was much more than I had hoped for. Although as I've said all the activities and lessons were great, the leaders of the camp was what made the biggest impact on me. They all have inspired me so much, not only to pursue math, but to be helpful and kind as they were all week. I feel so grateful to have met so many amazing people from so many different backgrounds."
GGM 2017 Parent Feedback
"My daughter had such a positive experience this past week! She found a renewed love of math. The Instructors, Teaching Assistants, volunteers and staff were so enthusiastic and impressive. She has made several friends from the camp and plans to keep in touch with many of the girls. Thank you for making this program available!"
"My daughter learned that there are many opportunities for girls in math and how there are applications to other studies."
"My child commented that the all-girls environment helped her realize that there are people "like her" who are in math careers."
"This program was a great opportunity to explore many math concepts with a diverse group of young ladies who will go on to accomplish great things!!!"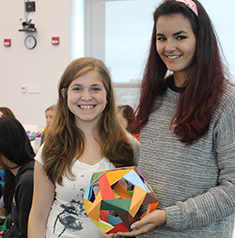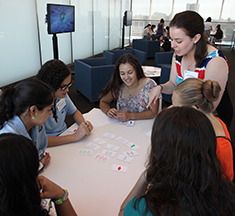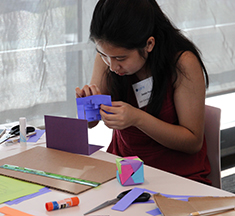 Curriculum
GirlsGetMath Curriculum Overview
Many modules have been developed and vetted over time at ICERM for the GirlsGetMath program.
The materials are updated annually, with one or two new modules added each year. It is important to note that as the pool of modules grows, not every module will be utilized during a typical 5-day GirlsGetMath program. See sample schedule
PDF versions of all materials can be made available to college and university faculty who are interested in replicating a GirlsGetMath program at their institution. Request materials
GirlsGetMath Past Programs