The in-person meeting has been cancelled due to the COVID-19 outbreak. A schedule for virtual workshop is now available. Accepted participants will be notified how to access the virtual presentations and how to connect with their project leaders.
Abstract
This program will host 9 collaborative groups led by invited project leaders, who will propose guiding research questions in consultation with the organizers. Individuals interested in contributing to a project or recommended by its leaders may apply via ICERM's online application system (Cube) to join the group.
In their personal statements, applicants should rank in order their top three choices of projects. Applications are currently under review.

This workshop is an activity of the Simons Collaboration 'Arithmetic Geometry, Number Theory, and Computation' and is supported by the Simons Foundation.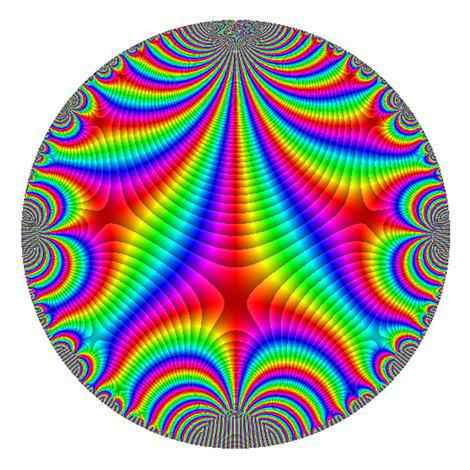 Confirmed Speakers & Participants
Talks will be presented virtually or in-person as indicated in the schedule below.
Speaker
Poster Presenter
Attendee
Virtual Attendee
Workshop Schedule
Monday, June 1, 2020
Time
Event
Location
Materials
10:00 - 10:20am EDT
"Make Your Own Coffee" Break
10:20 - 10:30am EDT
Welcome - ICERM Director
10:30 - 10:40am EDT
Project Summary - Non-abelian Chabauty - Netan Dogra, University of Oxford; Jan Vonk, Institute for Advanced Study
10:40 - 10:50am EDT
Project Summary - Groups in the LMFDB - John Jones, Arizona State University; Jennifer Paulhus, Grinnell College
10:50 - 11:00am EDT
Project Summary - Determining Isolated Points on Rank 0 Low Level Modular Curves - Bianca Viray, University of Washington; David Zureick-Brown, Emory University
11:00 - 11:10am EDT
Project Summary - New examples of transcendental L-functions - Sally Koutsoliotas, Bucknell University; Ralf Schmidt, University of North Texas
11:10 - 11:20am EDT
Project Summary - Explicit arithmetic of Jacobians - Nicolas Mascot, Trinity College Dublin; Jeroen Sijsling, Universität Ulm at the Institut für Reine Mathematik
11:20 - 11:30am EDT
Project Summary - Arithmetic of hyperelliptic curves over local fields - Celine Maistret, Boston University; Vladimir Dokchitser, University College London
11:30 - 11:40am EDT
Project Summary - Cyclic covers with isogenous Jacobians - Everett Howe, Unaffiliated; Rachel Pries, Colorado State University
11:40 - 11:50am EDT
Project Summary - Galois representations of abelian surfaces - Padmavathi Srinivasan, University of Georgia; Isabel Vogt, Stanford University
11:50 - 12:00pm EDT
Project Summary - Hypergeometric Motives in the LMFDB - Kiran Kedlaya, University of California, San Diego; David Roberts, University of Minnesota Morris
3:30 - 4:00pm EDT
"Make Your Own Coffee" Break
Tuesday, June 2, 2020
Time
Event
Location
Materials
10:00 - 10:30am EDT
"Make Your Own Coffee" Break
2:15 - 2:50pm EDT
Lightning Talks Session I
2:55 - 3:35pm EDT
Lightning Talks Session II
3:35 - 4:05pm EDT
"Make Your Own Coffee" Break
Wednesday, June 3, 2020
Time
Event
Location
Materials
10:00 - 10:30am EDT
"Make Your Own Coffee" Break
3:30 - 4:00pm EDT
"Make Your Own Coffee" Break
Thursday, June 4, 2020
Time
Event
Location
Materials
10:00 - 10:30am EDT
"Make Your Own Coffee" Break
3:30 - 4:00pm EDT
"Make Your Own Coffee" Break
Friday, June 5, 2020
Time
Event
Location
Materials
10:00 - 10:30am EDT
"Make Your Own Coffee" Break
10:30 - 11:00am EDT
Coffee Break for Women in Number Theory
2:00 - 2:10pm EDT
Project Summary - Galois representations of abelian surfaces - Padmavathi Srinivasan, University of Georgia; Isabel Vogt, Stanford University
2:10 - 2:20pm EDT
Project Summary - Cyclic covers with isogenous Jacobians - Everett Howe, Unaffiliated, Rachel Pries, Colorado State University
2:20 - 2:30pm EDT
Project Summary - Arithmetic of hyperelliptic curves over local fields - Celine Maistret, Boston University; Vladimir Dokchitser, University College London
2:30 - 2:40pm EDT
Project Summary - Explicit arithmetic of Jacobians - Nicolas Mascot, Trinity College Dublin; Jeroen Sijsling, Universität Ulm at the Institut für Reine Mathematik
2:40 - 2:50pm EDT
Project Summary - New examples of transcendental L-functions - Sally Koutsoliotas, Bucknell University; Ralf Schmidt, University of North Texas
2:50 - 3:00pm EDT
Project Summary - Determining Isolated Points on Rank 0 Low Level Modular Curves - Bianca Viray, University of Washington; David Zureick-Brown, Emory University
3:00 - 3:10pm EDT
Project Summary - Groups in the LMFDB - John Jones, Arizona State University; Jennifer Paulhus, Grinnell College
3:10 - 3:20pm EDT
Project Summary - Non-abelian Chabauty - Netan Dogra, University of Oxford; Jan Vonk, Institute for Advanced Study
3:20 - 3:30pm EDT
Project Summary - Hypergeometric Motives in the LMFDB - Kiran Kedlaya, University of California, San Diego; David Roberts, University of Minnesota Morris
3:30 - 4:00pm EDT
"Make Your Own Coffee" Break