News Archive
ICERM Newsletter Spring 2019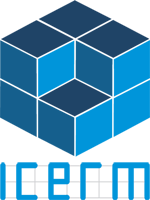 Spring 2019 - In This Issue:
Math+Art Teaser: Fall 2019
Apply to be an ICERM Postdoc
Summer REUs Made Easy!
Featured Semester Program
NSF Opportunity: 10 Big Ideas
Modern Math Workshop Funding
Make a Gift to ICERM
2020 ORCID Identifier Requirement
Institute for Computational and Experimental Research in Mathematics
---
Math+Art Teaser: Fall 2019
ICERM will be hosting a variety of unique Math+Art events during the fall 2019 Illustrating Mathematics program. Watch for details about formal art exhibits at Brown University's Granoff Center, events at the American Mathematical Society's Providence headquarters, panel discussions featuring artists from the Rhode Island School of Design, a public lecture showcasing Glen Whitney, the founder of the National Museum of Mathematics (MoMath), and much more!
---
Apply to be an ICERM Postdoc
We're hiring! If you're looking for a postdoc position, consider applying for our institute or semester postdoctoral fellowships associated with ICERM's Fall 2020 Advances in Computational Relativity or Spring 2021 Combinatorial Algebraic Geometry semester programs.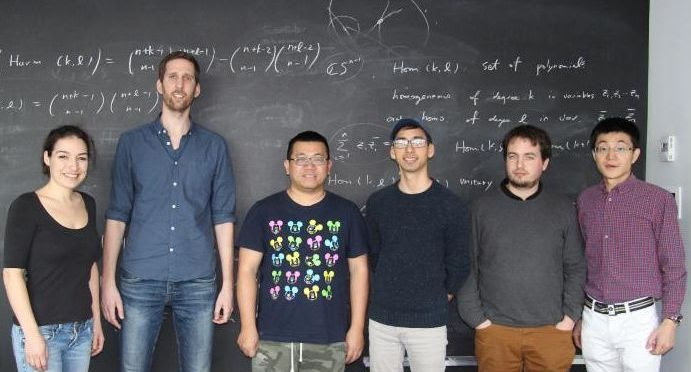 ---
Summer REUs Made Easy!
Summer@ICERM is not your typical REU! ICERM provides comprehensive start-to-finish logistical support to faculty organizers, including assistance recruiting TAs. In addition, faculty and TAs are paid a summer salary with lodging support, and the average faculty/TA-to-student ratio is 3:1. Contact us if you have an idea for this 8-week summer program! p>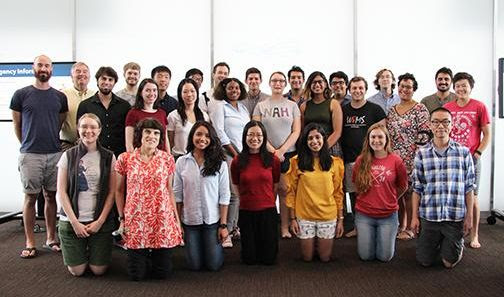 ---
Featured Semester Program
The Advances in Computational Relativity semester program will bring together pure and applied mathematicians, physicists, and statisticians with the goal of fostering in-depth collaboration and cross-pollination of ideas. The program will work towards solving the most pressing mathematical modeling and numerical simulation issues facing the gravitational wave community, and focus on issues related to gravitational waves.
---
NSF Opportunity: 10 Big Ideas
Interested in harnessing the data revolution or the future of work at the human-technology frontier? Then respond to the NSF's Request for Information issued in conjunction with their 10  Big Ideas and their Convergence Accelerator Pilot program by June 24, 2019. Proposals for workshops to help develop the ideas are also encouraged. Help spark research activities that could have a national impact!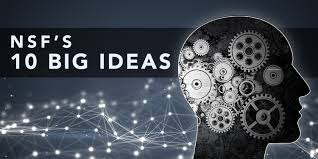 ---
Modern Math Workshop Funding
On behalf of MSRI and the NSF Mathematical Science Institutes Diversity Initiative, we encourage you to attend the Modern Math Workshop (at SACNAS 2019) in Honolulu, Hawai'i. MMW is designed to encourage undergraduates from underrepresented minority groups to pursue careers in the mathematical sciences, and to build research and networking opportunities among undergraduates, graduate students, and recent PhDs. Funding application deadline: July 8, 2019. Registration stays open through October 2019.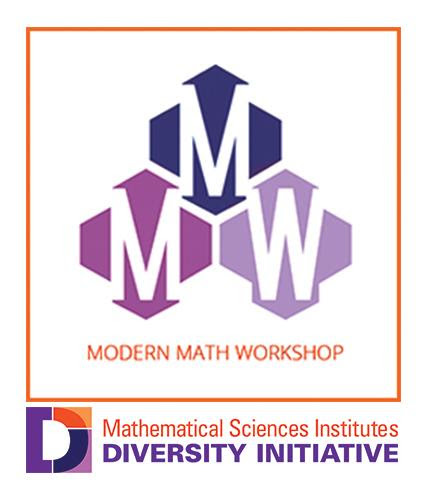 ---
Make a Gift to ICERM
Your gift will help support ICERM's scientific programs, public lectures, or GirlsGetMath, an outreach program that inspires high school students to love math. Please take a moment to make your tax-deductible gift through "Brunonia," Brown University's online giving portal. Thank you!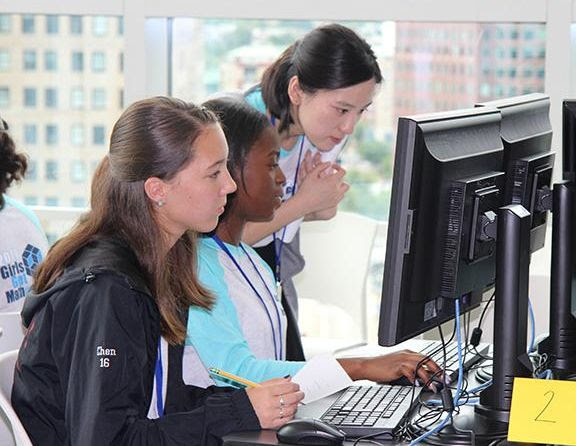 ---
2020 ORCID Identifier Requirement
In order for the NSF's Division of Mathematical Sciences to effectively evaluate math institutes, it will require that future funded participants provide their Open Researcher and Contributor ID (ORCID) identifier starting in 2020. Only those participants who furnish their ID to the hosting institute may be supported with award funds. Get a head start at ICERM: log into our CUBE database and update your profile today!