Hamiltonian Methods in Dispersive and Wave Evolution Equations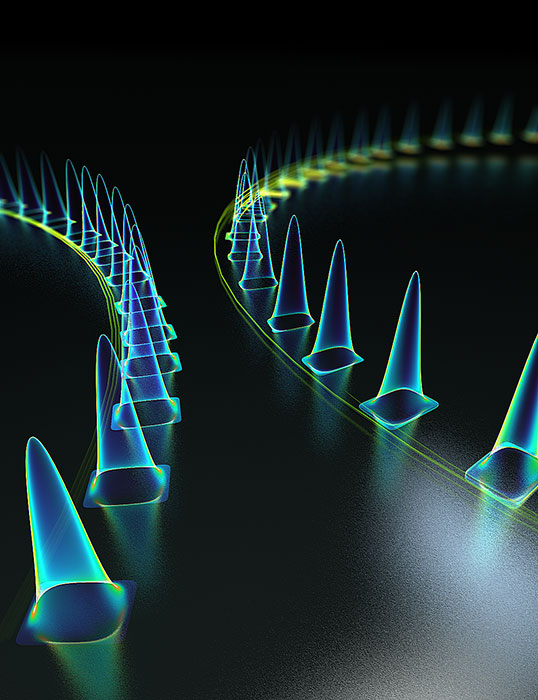 Hamiltonian Methods in Dispersive and Wave Evolution Equations
Sep 8 - Dec 10, 2021
Dispersive equations are ubiquitous in nature. They govern the motion of waves in plasmas, ferromagnets, and elastic bodies, the propagation of light in optical fibers and of water in canals. They are relevant from the ocean scale down to atom condensates. There has been much recent progress in different directions, in particular in the exploration of the phase space of solutions of semilinear equations, advances towards a soliton resolution conjecture, the study of asymptotic stability of physical systems, the theoretical and numerical study of weak turbulence and transfer of energy in systems out of equilibrium, the introduction of tools from probability and the recent incorporation of computer assisted proofs. This semester aims to bring together these new developments and to explore their possible interconnection.
Dispersive phenomena appear in physical situations, where some energy is conserved, and are naturally related to Hamiltonian systems. This semester proposes to explore... (more)
Organizing Committee
Diego Cordoba
Erwan Faou
Patrick Gerard
Pierre Germain
Alexandru Ionescu
Alex Kiselev
Andrea Nahmod
Kenji Nakanishi
Benoit Pausader
Themistoklis Sapsis
Gigliola Staffilani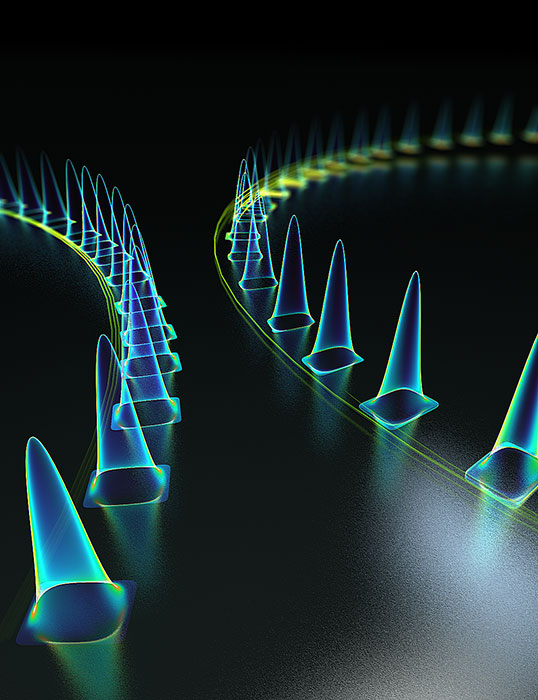 Braids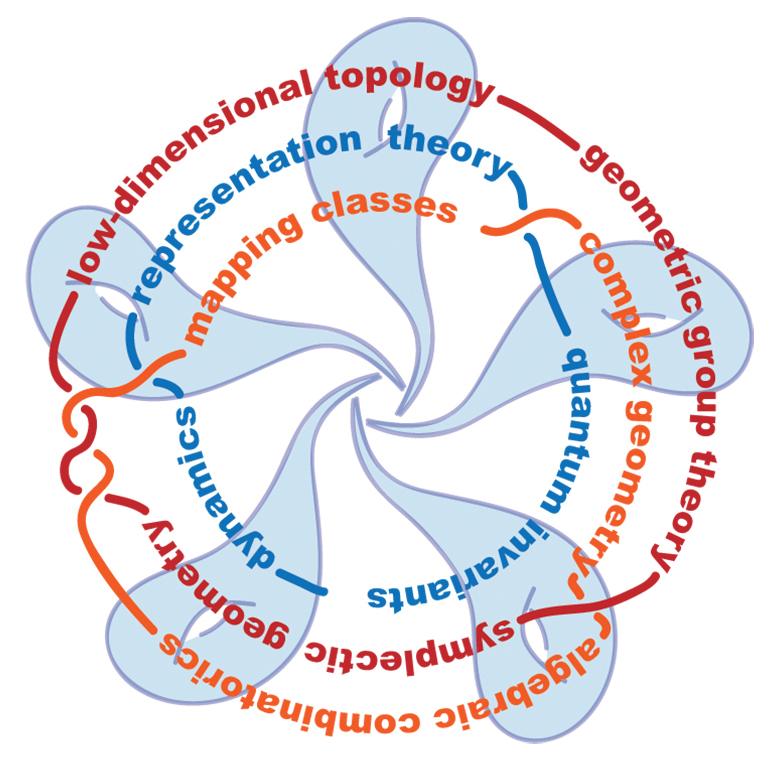 Braids
Feb 1 - May 6, 2022
Braid groups were introduced by Emil Artin almost a century ago. Since then, braid groups, mapping class groups, and their generalizations have come to occupy a significant place in parts of both pure and applied mathematics. In the last 15 years, fields with an interest in braids have independently undergone rapid development; these fields include representation theory, low-dimensional topology, complex and symplectic geometry, and geometric group theory. Braid and mapping class groups are prominent players in current mathematics not only because these groups are rich objects of study in their own right, but also because they provide organizing structures for a variety of different areas. For example, in modern representation theory, important equivalences of categories are organized into 2-representations of braid groups, and these same 2-representations appear prominently in parts of geometry and mathematical physics concerned with mirror dualities; in low-dimensional topology,... (more)
Organizing Committee
Marc Culler
Ben Elias
John Etnyre
Benson Farb
Juan González-Meneses
Matthew Hedden
Keiko Kawamuro
Anthony Licata
Joan Licata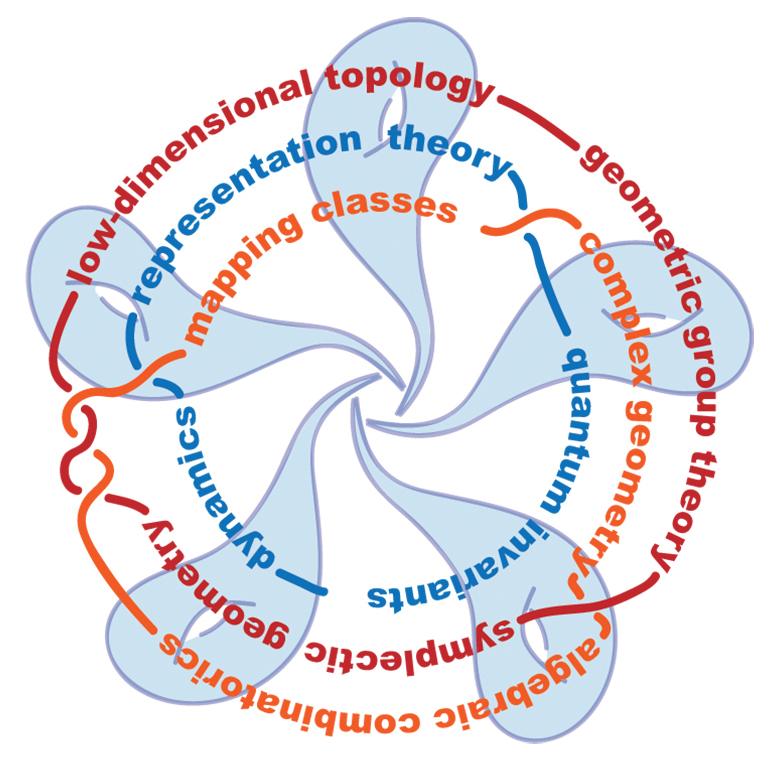 Harmonic Analysis and Convexity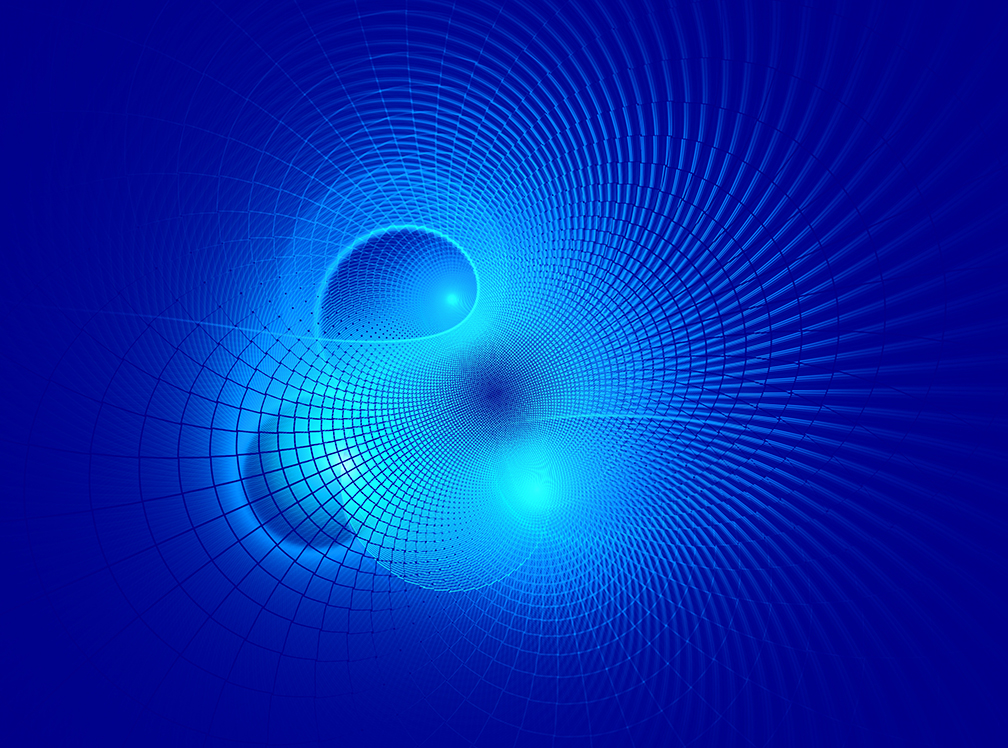 Harmonic Analysis and Convexity
Sep 7 - Dec 9, 2022
In recent years, the interaction between harmonic analysis and convex geometry has dramatically increased, which resulted in solutions to several long-standing problems. The program will bring together leading mathematicians in both areas, along with researchers working in related applied fields, for the first-ever long-term joint program.
The main directions of the program will include: the Fourier approach to Geometric Tomography, the study of geometric properties of solids based on information about their sections and projections, Volume and Duality, Bellman technique for extremal problems of harmonic analysis, and various types of convexity of solutions of corresponding Hamilton–Jacobi–Bellman equation, as well as numerical computations and computer-assisted proofs applied to the aforementioned problems. The computational part will cover theoretical aspects (optimal algorithms, and why they work) as well as more applied ones (implementation).
Organizing Committee
Javier Gomez Serrano
Irina Holmes
Bo'az Klartag
Alexander Koldobskiy
Sergei Treil
Alexander Volberg
Artem Zvavitch