Abstract
One of the crowning achievements of number theory in the 20th century is the construction of the modularity correspondence between elliptic curves with rational coefficients and modular forms of weight 2. The consequences of this result resound throughout number theory; for instance, it enables the resolution of certain problems of diophantine equations (e.g., Fermat's last theorem) as well as the systematic tabulation of elliptic curves, which in turn provides the basis for many new conjectures and results.
The aim of this workshop is to lay the groundwork for extending this correspondence to curves of small genus over number fields. The general framework for this correspondence is predicted by the Langlands program, but much remains to be made explicit. We will explore theoretical, algorithmic, computational, and experimental questions on both sides of the correspondence, with an eye towards tabulation of numerical data and formulation of precise conjectures.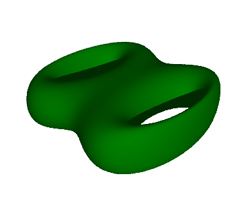 Confirmed Speakers & Participants
Talks will be presented virtually or in-person as indicated in the schedule below.
Speaker
Poster Presenter
Attendee
Virtual Attendee