Abstract
This panel discussion will explore the different ways in which artists and mathematicians approach mathematical concepts. We expect a dynamic conversation that will spark continued dialogue and future collaborations.
Location

ICERM 11th Floor Lecture Hall

Date

September 16, 2019

Time

6:00pm
Moderators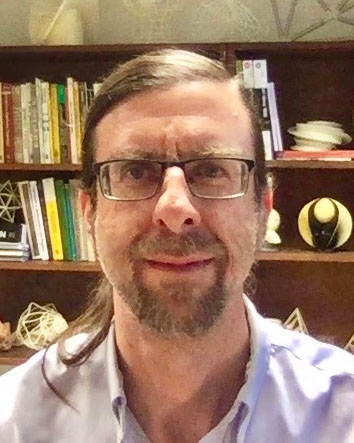 David Bachman
Pitzer College
David Bachman is a professor at Pitzer College in Claremont, CA, where he regularly co-teaches classes on design with faculty in the art department. He received a PhD in mathematics in 1999 from the University of Texas at Austin, and has since published over 20 research articles, three books, and received two grants from the National Science Foundation.
Eight years ago David's background in mathematics and his affinity for working with his hands converged when he began to experiment with 3D printing. Since then he has created unique sculptures by using several CAD modeling packages (most notably, Rhino 3D and Grasshopper), a variety of 3D printers, laser cutters, and a garage full of tools.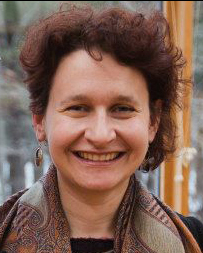 Masha Ryskin
Rhode Island School of Design
Masha Ryskin is a Russian-born printmaker, painter, and installation artist. Her work has been exhibited nationally and internationally. A political refugee from the Soviet Union, she received a classical education in painting before earning a BFA in printmaking at Rhode Island School of Design and an MFA in painting/mixed media at University of Michigan.
Ryskin is also a recipient of numerous grants, including a Fulbright Fellowship to Oslo, Norway and the Rhode Island Fellowship in Printmaking and Drawing. She has collaborated with a number of artists, including Margaret Yuko Kimura, printmaker from Cleveland, OH, and most recently with Serge Marchetta, a mixed-media artist from Montreal. Together, Marchetta and Ryskin have exhibited in the United States, Canada, and Europe. Ryskin is currently Associate Professor at Rhode Island School of Design.
Panelists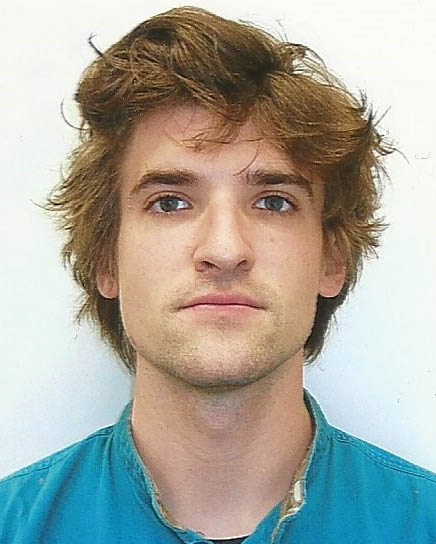 August Lehrecke
Pneuhaus/Rhode Island School of Design
August Lehrecke is a co-Founder at Pneuhaus, a multidisciplinary design collective working within the fields of event structures, spatial and object design, and contemporary art. He obtained his BFA with honors from the Rhode Island School of Design's Furniture Design program in 2014 and is currently residing in Providence, RI.
At Pneuhaus, August's role mainly lies between the fields of spatial and computational design. Interested in how simple objects and environments can change the way we act and feel, he works to create experiences that pull people out of the familiar and into a more exploratory, improvised engagement with the world around them. Due to the nonlinear nature of the studio's materials and forms, another large part of his role lies in simulating flexible materials in computer models. Experienced with a wide range of materials and fabrication techniques, he facilitates the transition from the digital model to the physical object.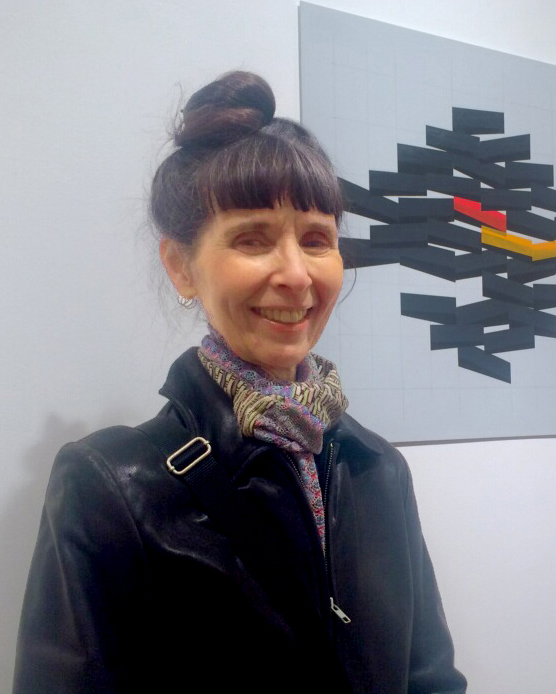 Jacqueline Ott
Jacqueline Ott is an artist in Providence with a studio in Pawtucket RI. Born in Camden, New Jersey, she received a BFA from University of the Arts in Philadelphia, and an MFA from Rhode Island School of Design. She is the recipient of numerous distinctions, including a National Endowment for the Arts Fellowship and a grant from the New York Foundation for the Arts Artist Fund.
She was an adjunct faculty member at RISD for nine years and more recently taught at Brown University and Roger Williams University. Her work has been exhibited in New York, Philadelphia, Providence, RI, Boston, MA. and Abu Dhabi.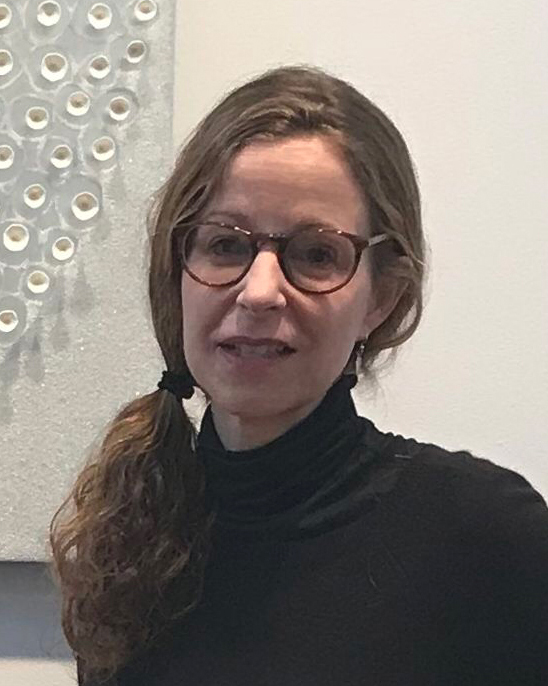 Allison Paschke
Allison Paschke is an artist and independent curator living and working in Providence RI. Her delicate and sculptural wall pieces and installations explore geometry using translucent and reflective materials such as mirrors, resin, acrylic gels, and porcelain. Paschke earned a BFA from Kansas City Art Institute and an MFA from Cranbrook Academy of art.
She has exhibited in solo and group shows in Providence, Brooklyn, San Francisco, and other locations nationally. Her work is included in national and international private collections as well as in several corporate and museum collections, including the Museum of Art, Rhode Island School of Design. She has curated three exhibitions in the Providence area and two in Brooklyn.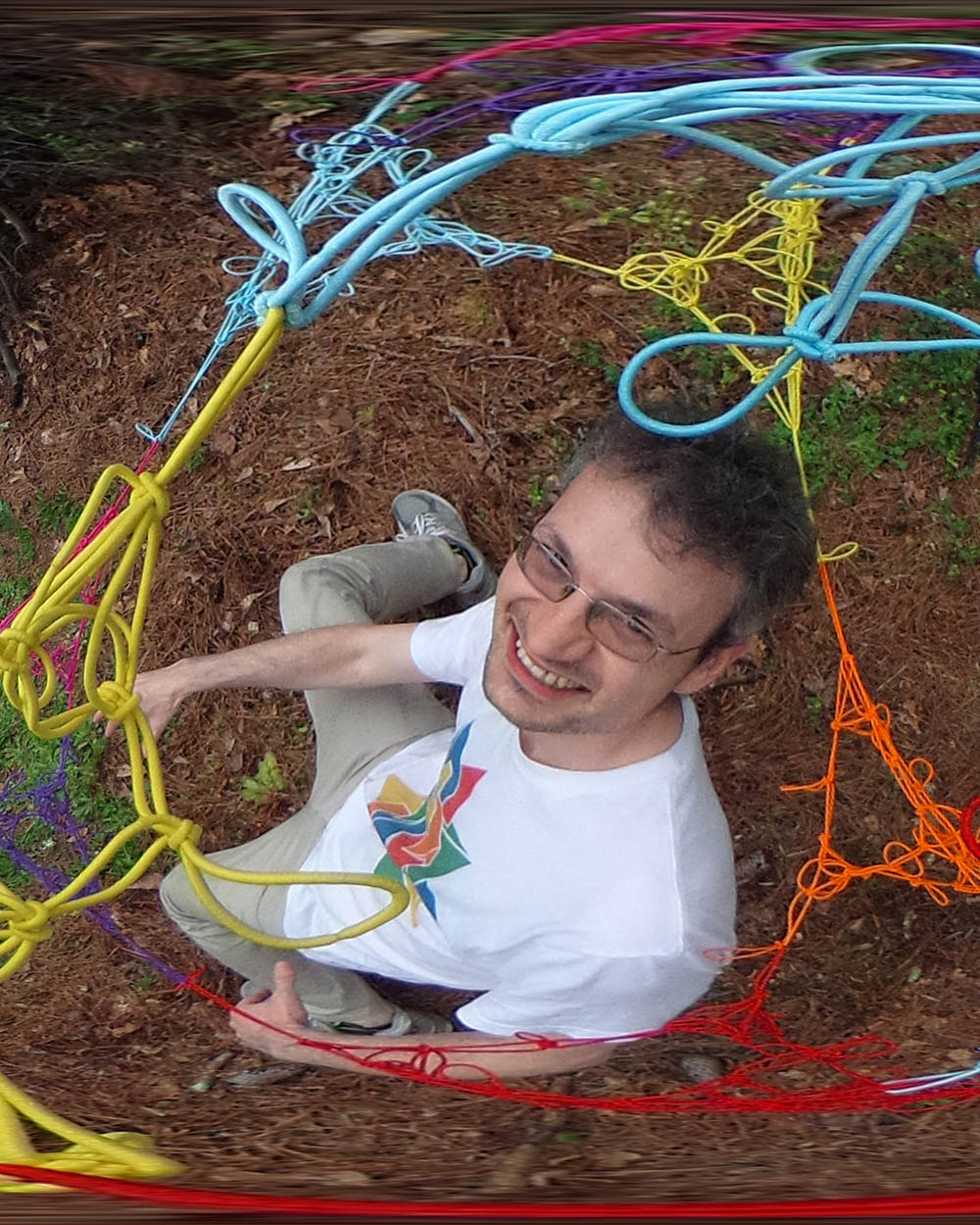 Henry Segerman
Oklahoma State University
Henry Segerman is an associate professor in the department of mathematics at Oklahoma State University. His research interests are in three-dimensional geometry and topology, and in mathematical art and visualization. In visualization, he works mostly in the medium of 3D printing, with other interests in spherical video, virtual, and augmented reality. He is the author of the book "Visualizing Mathematics with 3D Printing".
Gallery
David Bachman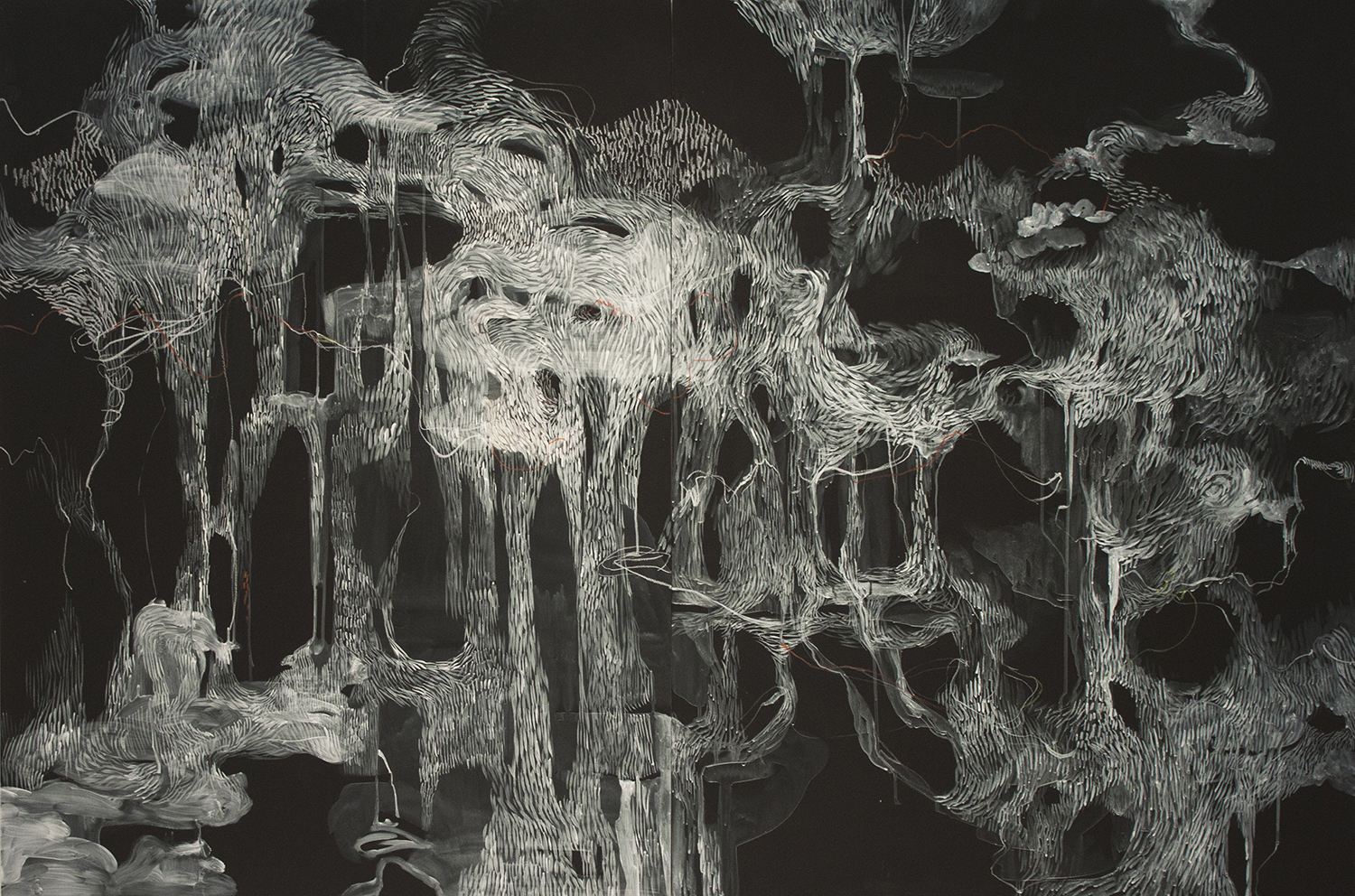 Masha Ryskin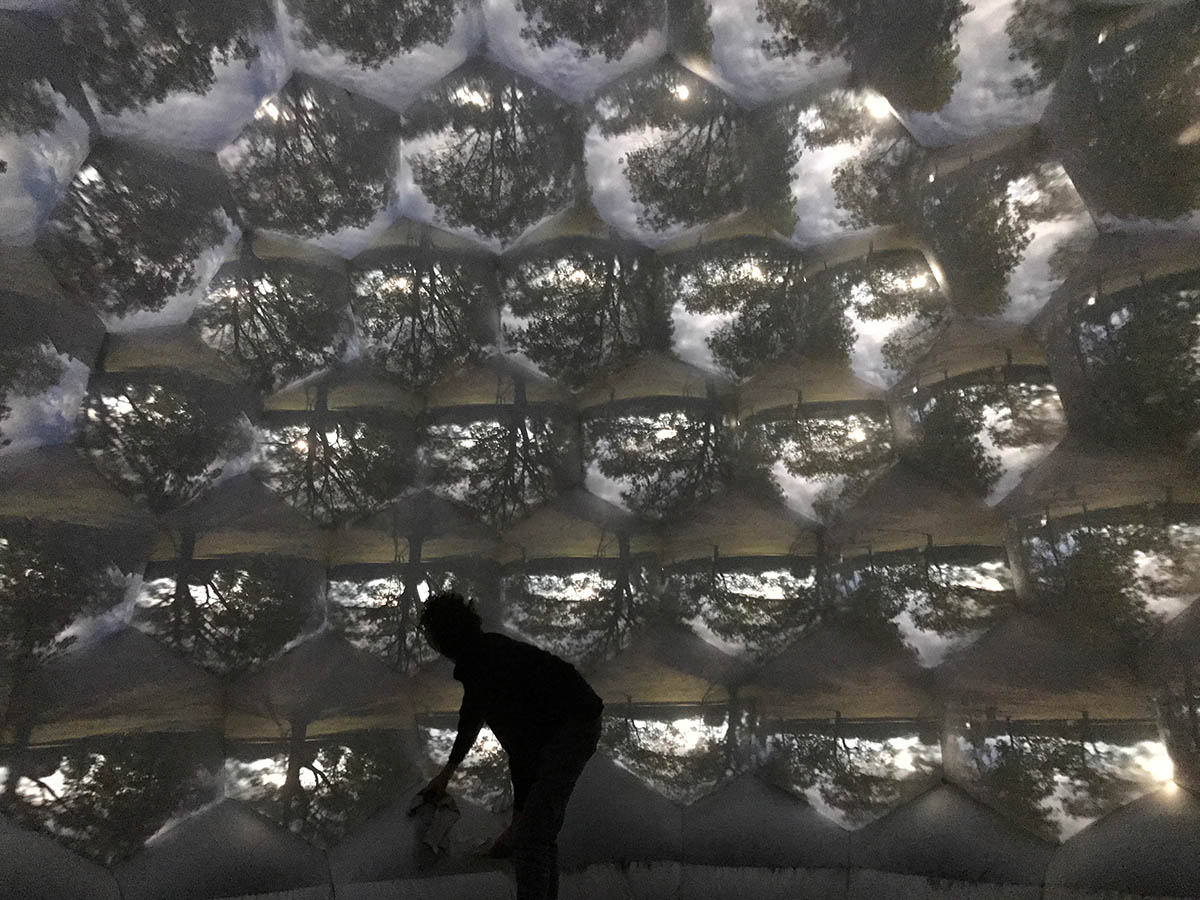 August Lehrecke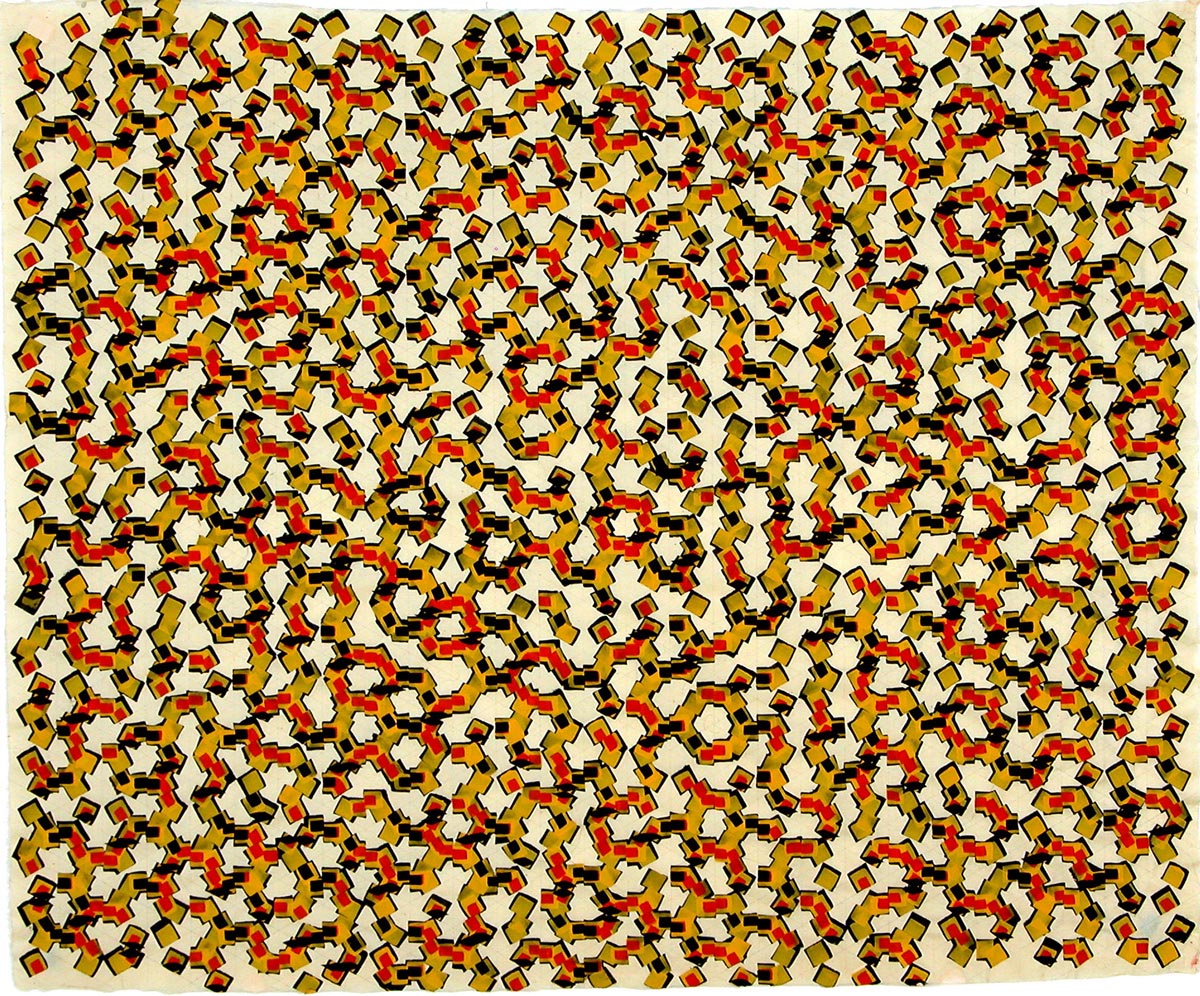 Jacqueline Ott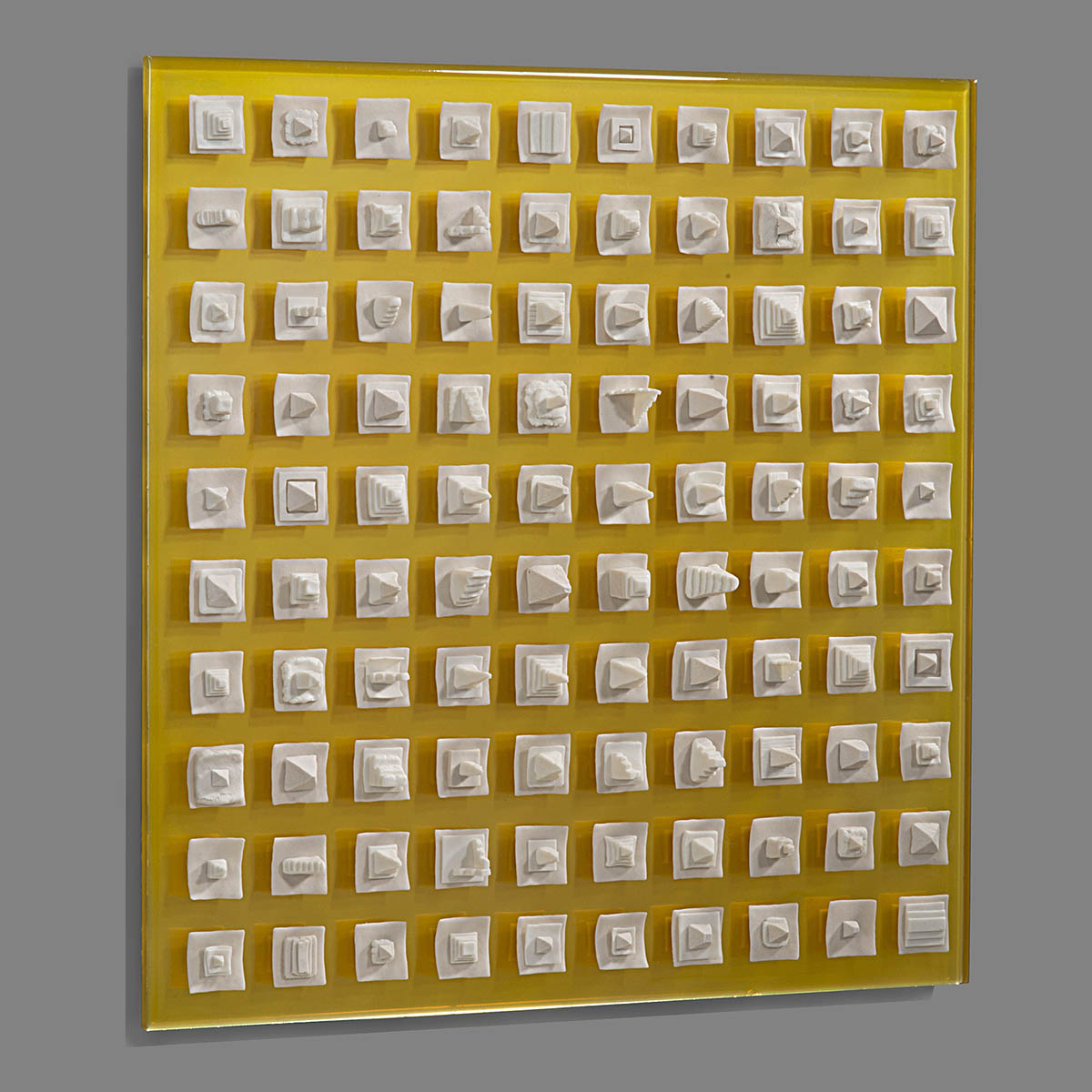 Allison Paschke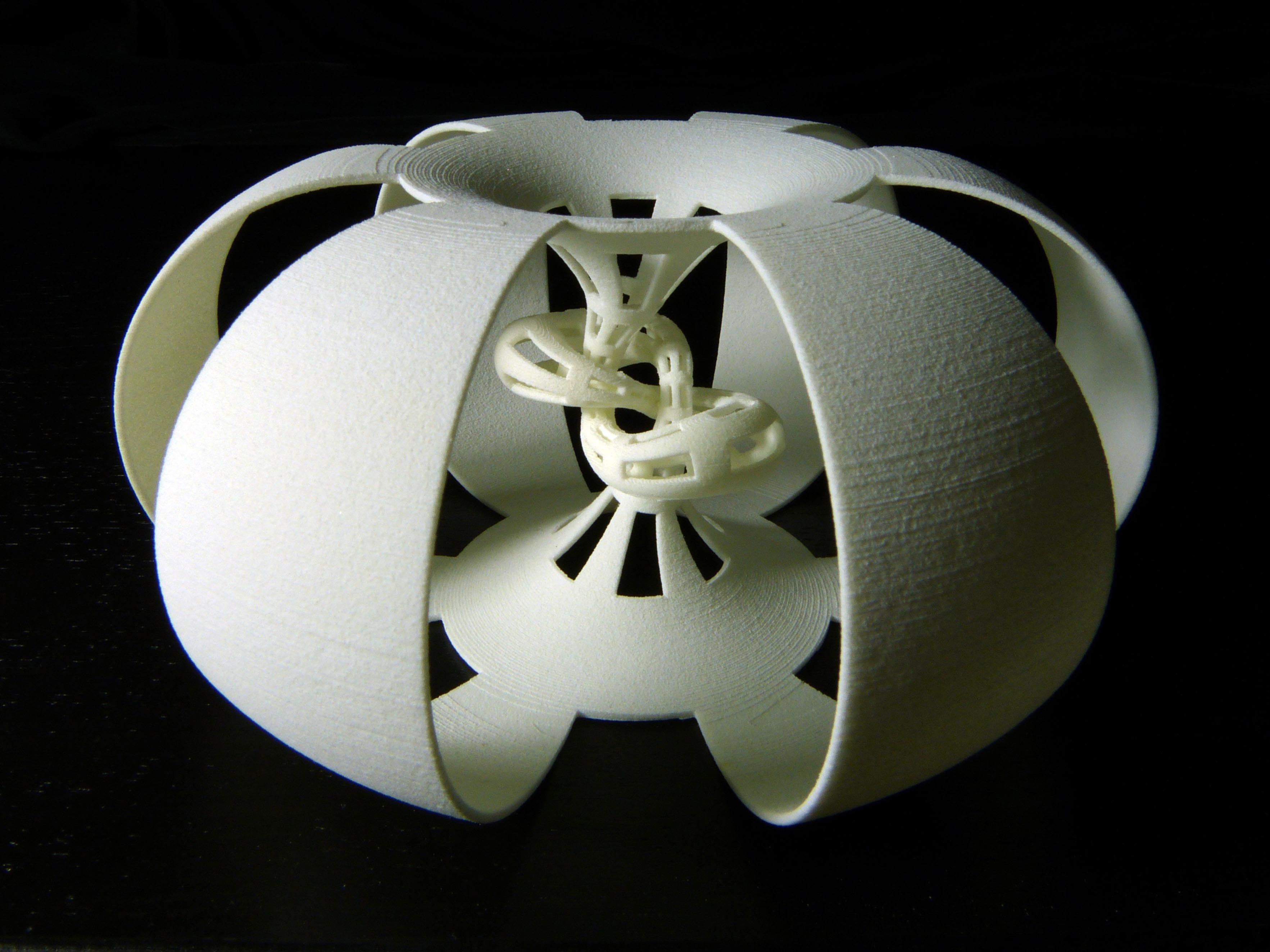 Henry Segerman