Abstract
This kick-off workshop will seek to provide an overview of both the state-of-the-art and open challenges drawing from multiple themes (theory, analysis of the equations, computation, and data analysis) within the broad context of Einstein's general relativity theory. We welcome participation from physics, mathematics, statistics, and astrophysics, and the speaking schedule will reflect this diversity of scientific disciplines.
The workshop will also feature a series of hands-on, computational tutorials in the afternoon. We plan to hold tutorials on (i) the SXS gravitational waveform catalog which contains important simulation outputs from the numerical relativity code SpEC, (ii) the Einstein Toolkit software platform for numerically solving the Einstein equation, the relativistic (magneto-)hydrodynamics equations, and other tools to support research in relativistic astrophysics and gravitational physics, (iii) the Black Hole Perturbation Toolkit which can be used to model gravitational radiation from small mass-ratio binaries, ringdown of black holes, and other computational tools to assist with the study of gravity within the context of perturbation theory, and (iv) xAct, an efficient tensor computer algebra framework for Mathematica. Some tutorials may also integrate relevant data analysis tutorials for working with gravitational-wave datasets. Tutorial participants will be given both an overview of the key pieces of software as well as practical instructions on installing and running example cases.
Tutorial Materials
Tutorial: Using the waveform catalog
Tutorial: Black Hole Perturbation Toolkit
Tutorial: xAct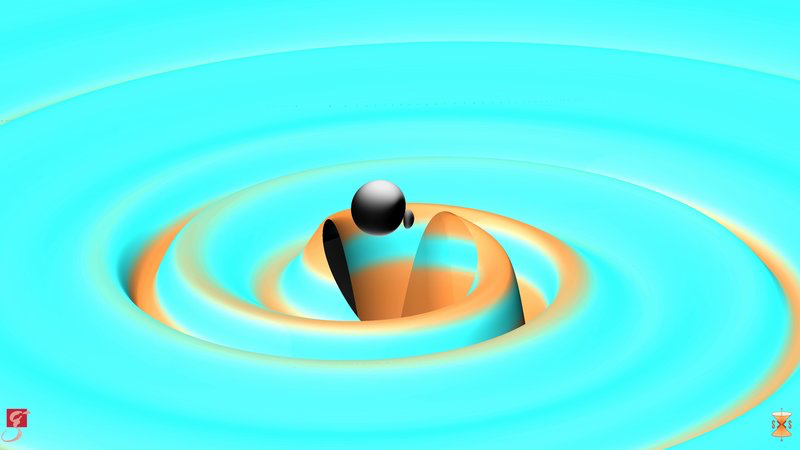 Confirmed Speakers & Participants
Talks will be presented virtually or in-person as indicated in the schedule below.
Speaker
Poster Presenter
Attendee
Virtual Attendee
Naresh Adhikari

University of Wisconsin Milwaukee

Sarp Akcay

University College Dublin

Mehdi Ameri

Ferdowsi University of Mashhad

Ellery Ames

Humboldt State University

Steve Anglin

Case Western Reserve University

Harbir Antil

George Mason University

Daniel Appelö

University of Colorado Boulder

Llibert Aresté Saló

Queen Mary University of London

Stefanos Aretakis

University of Toronto

Jeremias Arf

Technical University Kaiserslautern

Douglas Arnold

University of Minnesota

Julio Arrechea

Institute of Astrophysics of Andalusia (IAA-CSIC)

Josu C. Aurrekoetxea

King's College London

Indrani Banerjee

Indian Association for the Cultivation of Science, Kolkata

Pratyusava Baral

University of Wisconsin, Milwaukee

Enrico Barausse

SISSA, Trieste, Italy

Soummyadip Basak

ICTS-TIFR, Bangalore, India

Zakaria Belkhadria

University of Tours

Emilio Bellini

University of Oxford

John Belz

University of Utah

Canisius Bernard

University of Saskatchewan

Sebastiano Bernuzzi

Friedrich-Schiller-Universitaet Jena

Emanuele Berti

John Hopkins University

Khanak Bhargava

University of Massachusetts

Ashish Bhatt

IIT ISM Dhanbad

Maitraya Bhattacharyya

Indian Institute of Science Education and Research Kolkata

Luca Boccioli

University of Notre Dame

Deepika Bollimpalli

Nicolaus Copernicus Astronomical Center

Beatrice Bonga

Radboud University

Michael Boyle

Cornell University

Christopher Bresten

Ajou University

Bernd Brügmann

Friedrich-Schiller University of Jena

Alessandra Buonanno

Max Planck Institute for Gravitational Physics

Karen Camarda

Washburn University

Manuela Campanelli

Rochester Institute of Technology

Alejandro Cardenas Avendano

University of Illinois at Urbana-Champaign

Marc Casals

CBPF

Juliana Celestino

CBPF ( Brazilian Center of Physics researches)

Andrew Christlieb

Michigan State University

Katherine Clough

University of Oxford

Geoffrey Compère

Université Libre de Bruxelles

Sidafa Conde

Sandia National Laboratories

William Cook

University of Jena

Isabel Cordero-Carrion

University of Valencia

Maxence Corman

Perimeter Institute/Univeristy of Waterloo

Neil Cornish

Montana State University

Daniela Cors

Friedrich-Schiller University of Jena

Robert Coyne

University of Rhode Island

Károly Csukás

Wigner RCP

Stefan Czimek

University of Toronto

Ashkbiz Danehkar

University of Michigan

Boris Daszuta

Friedrich Schiller University

Eloy de Jong

King's College London

Shiladittya Debnath

West Bengal University of Technology.

Lindsay DeMarchi

Northwestern University

Nils Deppe

Cornell University

Radhika Deshmukh

Shri Shivaji college of arts commerce and science Akola

Mekhi Dhesi

University of Southampton

Peter Diener

Louisiana State University

Georgios Doulis

University of Jena

Rajesh Dubey

MINISTRY OF EDUCATION, OVT. OF UAE AND LOVELY PROFESSIONAL UNIVERSITY, INDIA

Francisco Duque

Instituto Superior Técnico, Universidade de Lisboa

Leanne Durkan

University College Dublin

Maxim Dvoynishnikov

University of Vienna

Nelson Eiró

Queen Mary University of London

Kyrillos ElAbd

Cairo University

Matthew Elley

King's College London

Donald Estep

Simon Fraser University

Patrick Farrell

University of Oxford

Scott Field

University of Massachusetts Dartmouth

Pau Figueras

Queen Mary University of London

Robert Fisher

University of Massachusetts Dartmouth

Xisco Forteza

Max Planck Institute for Gravitational Physics

Tiago França

Queen Mary University Of London

daniele funaro

University of Modena and Reggio Emilia

William Gabella

Vanderbilt University, Nashville, TN

Bhooshan Gadre

Max Planck Institute for Gravitational Physics (AEI), Potsdam-Golm

Jonathan Gair

Max Planck Institute for Gravitational Physics

Leda Gao

Wake Forest University

David Garfinkle

Oakland University

Ajeet Gary

New York University

Aayush Gautam

Tribhuvan University

Bo-Xuan Ge

King's College London

Richard George

University of Texas at Austin

Davide Gerosa

University of Birmingham

Ziad Ghauch

University of California Berkeley

Thanasis Giannakopoulos

Instituto Superior Técnico

Elena Giorgi

Princeton University

Kevin Gonzalez-Quesada

University of Massachusetts Dartmouth

Srashti Goyal

International Center for Theoretical Sciences Bangalore

Samuel Gralla

University of Arizona

Chenxia Gu

QMUL

Bobby Gunara

Institut Teknologi Bandung

Carsten Gundlach

University of Southampton

Sajal Gupta

University of Colorado Boulder

Mario Gutierrez Abed

Rochester Institute of Technology

Tom Hagstrom

Southern Methodist University

Maria Hamilton

Marshall University, Huntington, WV

Carl-Johan Haster

Massachusetts Institute of Technology

Ian Hawke

University of Southampton

Thomas Helfer

Johns Hopkins University

Anil Hirani

University of Illinois at Urbana-Champaign

Michael Holst

University of California, San Diego

Seth Hopper

Earlham College

Hamideh Hosseini

Miss

George Hrabovsky

Midwest Area Science and Technology (MAST)

Jun Hu

Beijing (Peking) University

Kaibo Hu

University of Minnesota

Daoji Huang

Cornell University

Juntao Huang

Michigan State Univerisity

Eliu Huerta

University of Illinois at Urbana-Champaign

Mayer Humi

WPI

Cécile Huneau

Centre De Mathématiques Laurent Schwartz

Bryen Irving

Stanford University

David Isaacson

Rensselaer Polytechnic Institute

Tousif Islam

University of Massachusetts Dartmouth

Shashank Jaiswal

Purdue University

Cristian Joana

University of Louvain (UCLouvain - CURL)

Félix Julié

Johns Hopkins University

Jae-Hun Jung

POSTECH

Divya Jyoti

Central University of Punjab, Bathinda

Jay Kalinani

University of Padova

Ankur Kalita

Gauhati University, India

Chris Kavanagh

AEI Potsdam

Atul Kedia

University of Notre Dame

Brendan Keith

TU Munich

Connor Kenyon

University of Massachusetts Dartmouth

Joey Key

University of Washington, Bothell

Akshay Khadse

University of Mississippi

Hassan Khalvati

Sharif University of Technology

Gaurav Khanna

University of Massachusetts Dartmouth

Lawrence Kidder

Cornell University

Kevin Kiely

University College Dublin

Maximilian Kölsch

FSU Jena

Vanitha Krishna

Presidency University

Lorenzo Küchler

ULB

Vikrant Kumar

IISER Kolkata

Anmol Kumar

Indian Institute of Science Education and Research Kolkata

Joel Kurzweil

University of Vienna

Pablo Laguna

University of Texas at Austion

Jacob Lange

Rochester Institute of Technology

Eduard Larranaga

Universidad Nacional de Colombia

Stephen Lau

University of New Mexico

Benjamin Leather

UNIVERSITY COLLEGE DUBLIN

Jeonghun Lee

Baylor University

Philippe LeFloch

Laboratoire Jacques-Louis Lions Université Pierre et Marie Curie

Luis Lehner

Perimeter Institute

Melvin Leok

University of California, San Diego

Xinyu Li

Canadian Institute for Theoretical Astrophysics & Perimeter Institute

Xiang Li

Caltech

Jichun Li

University of Nevada Las Vegas

Hao Li

Purdue University

Dongjun Li

California Institute of Technology

Martin Licht

University of California, San Diego

Steven Liebling

Long Island University

Hao Liu

Brown University

Lionel London

MIT Kavli Institute for Astrophysics and Space Research

Oliver Long

University of Southampton

Philip Lynch

University College Dublin

Zhenwei Lyu

University of Guelph

Sizheng Ma

Caltech

Ludovico Machet

KU Leuven - ULB

Elisa Maggio

Sapienza University of Rome

Caroline Mallary

UMass Dartmouth

Charalampos Markakis

Queen Mary University of London & University of Cambridge

Michael Maroun

NA

José Martín-García

Wolfram

Josh Mathews

University College Dublin

Sudhi Mathur

California Institute of Technology

James Mertens

Washington University, St. Louis

Luis Micchi

Universidade Federal do ABC

Zachary Miksis

University of Notre Dame

Bivudutta Mishra

BITS-Pilani, Hyderabad Campus

Keefe Mitman

California Institute of Technology

Jordan Moxon

California Institute of Technology

Soham Mukherjee

Perimeter Institute for Theoretical Physics/University of Waterloo

Zachary Nasipak

University of North Carolina at Chapel Hill

Rajesh Nayak

IISER Kolkata

Vsevolod Nedora

Theoretisch-Physikalisches Institut

Lan Nguyen

University of Notre Dame

Krishna Nunna

Bits-Pilani Hyderabad Campus

Michael O'Boyle

University of Illinois

Richard O'Shaughnessy

Rochester Institute of Technology

Maria Okounkova

Flatiron Institute

Roberto Oliveri

Czech Academy of Sciences

Néstor Ortiz

Institute for Nuclear Science, National Autonomous University of Mexico

Adrian Ottewill

University College Dublin

Ali Övgün

Eastern Mediterranean University

Surendra Padamata

Pennsylvania State university

Sohyun Park

CERN

Pardeep Pathania

University of Massachusetts

Joaquín Pelle

National University of Córdoba

Harald Pfeiffer

Albert-Einstein-Institute, Potsdam, Germany

Adam Pound

University of Southampton

Partha Pradhan

HIRALAL MAZUMDAR MEMORIAL COLLEGE FOR WOMEN

Geraint Pratten

University of Birmingham

Richard Price

Massachusetts Institute of Technology

Akshay Priyadarshi

NISER, Bhubaneswar

Sai-Mang Pun

Texas A&M University

Tong Qin

University of Michigan

david quispe

Universidad Adolfo Ibañez

David Quispe Aruquipa

CBPF (Brazilian Center for Research in Physics)

Istvan Racz

Wigner RCP

Manvendra Rajvanshi

Indian Institute of Science Education and Research, Mohali

Ronald Remmerswaal

University of Groningen

Mauricio Richartz

Federal University of ABC (UFABC)

Katie Rink

University of Massachusetts Dartmouth

Justin Ripley

Cambridge University

Alberto Roper Pol

Astroparticule et Cosmologie Institute

Soumendra Roy

Presidency University

Marcelo Rubio

National University of Cordoba

Enrique Ruiz Mancilla

Universidad de Colima

Jennifer Ryan

Colorado School of Mines

Pradyumn Sahoo

Birla Institute of Technology & Science-Pilani

Rabia Saleem

COMSATS UNIVERSITY ISLAMABAD, LAHORE CAMPUS

Bassel Saleh

University of Texas at Austin

Zeyd Sam

University of Southampton

Samuel Santos

Universitat de València

Chandra Shekhar Saraf

Nicolaus Copernicus Astronomical Center of the Polish Academy of Sciences, Warsaw, Poland

Rafia Sarwar

Institute of Space Technology (IST), Islamabad (Pakistan)

Pranav Satheesh

Indian Institute of Technology Madras

Mark Scheel

California Institute of Technology

Erik Schnetter

Perimeter Institute for Theoretical Physics

Yoshinta Setyawati

AEI Hannover

Feroz Shaik

University of Massachusetts Dartmouth

Mohammad Shaikh

International Centre for Theoretical Sciences

Swarnim Shashank

IUCAA

Deirdre Shoemaker

University of Texas at Austin

Chi-Wang Shu

Brown University

Estuti Shukla

IISER Kolkata

Nils Siemonsen

Perimeter Institute

Douglas Singleton

California State University, Fresno

Viktor Skoupý

Charles University

Rory James Smith

Monash University

Jared Speck

Vanderbilt University

Nicholas Speeney

Johns Hopkins University

Andrew Spiers

University of Southampton

Leo Stein

University of Mississippi

Nikolaos Stergioulas

Aristotle University of Thessaloniki

Vladimir Strokov

Johns Hopkins University

Andrew Sullivan

Princeton University

Hari Sundar

University of Utah

Ankan Sur

Nicolaus Copernicus Astronomical Center

Saul Teukolsky

Cornell University

Chi Tian

Washington University in St.Louis

Snehal Tibrewal

None

Praveer Tiwari

Washington State University

Konrad Topolski

University of Warsaw

Arthur Touati

Ecole Polytechnique

Gantumur Tsogtgerel

McGill University

Sahil Ugale

Mithibai College of Arts, Chauhan Institute of Science & Amruthben Jivanlal College of Commerce and Economics

Samuel Upton

University of Southampton

Caterina Vâlcu

Ecole polytechnique

Maarten van de Meent

Albert Einstein Institute

Alex Vano-Vinuales

CENTRA, IST, University of Lisbon

Manas Vishal

IISER Kolkata

Axel Voigt

Institute of Scientific Computing - Technische Universitat Dresden

Mittu Walia

NATIONAL INSTITUTE OF TECHNOLOGY

He Wang

Institute of Theoretical Physics (Chinese Academy of Sciences)

Niels Warburton

University College Dublin

Barry Wardell

University College Dublin

Benjamin Wiggins

University of Vermont

Vojtech Witzany

University College Dublin

Kaze Wong

Johns Hopkins University

Thomas Wurm

University of Vienna

Xiaoyi Xie

University of Southampton

H.C. Yee

NASA Ames Research Center

Hwei-Jang Yo

National Cheng-Kung University

Dongbing Zha

Donghua University

Shangyou Zhang

University of Delaware

Miguel Zilhao

Instituto Superior Tecnico

Aaron Zimmerman

The University of Texas at Austin

Maria Zioga

University of Tuebingen
Associated Semester Workshops