Abstract
This workshop will focus on data analysis strategies for comparing model predictions to data. Special attention will be placed on comparing solutions to the Einstein field equations (as in workshops 2 and 3) with data collected from gravitational-wave or telescopes. The workshop will include (but will not be limited to) coverage of topics involving reduced-order models, surrogate models, machine learning, UQ, and Bayesian techniques.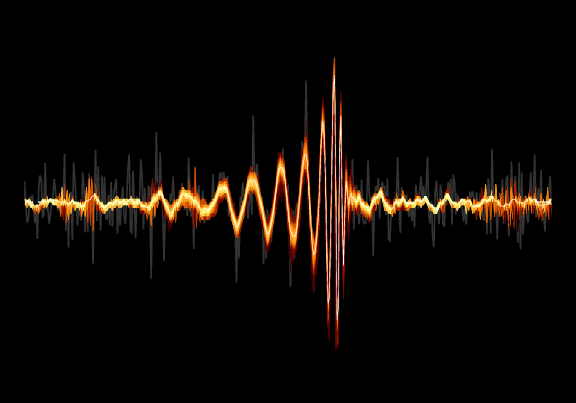 Confirmed Speakers & Participants
Speaker
Poster Presenter
Attendee
Virtual Attendee
Naresh Adhikari

University of Wisconsin Milwaukee

Sara Algeri

University of Minnesota

Steve Anglin

Case Western Reserve University

Harbir Antil

George Mason University

Daniel Appelö

University of Colorado Boulder

Stefanos Aretakis

University of Toronto

Douglas Arnold

University of Minnesota

Indrani Banerjee

Indian Association for the Cultivation of Science, Kolkata

Pratyusava Baral

University of Wisconsin, Milwaukee

SOUMMYADIP BASAK

ICTS-TIFR, Bangalore, India

Zakaria BELKHADRIA

University of Tours

Emilio Bellini

University of Oxford

John Belz

University of Utah

Khanak Bhargava

University of Massachusetts

Christopher Bresten

Ajou University

Floor Broekgaarden

Harvard University

Manuela Campanelli

Rochester Institute of Technology

Marc Casals

CBPF

Juliana Celestino

CBPF ( Brazilian Center of Physics researches)

Katerina Chatziioannou

Caltech

Andrew Christlieb

Michigan State University

Alvin Chua

Jet propulsion Laboratory

Katy Clough

University of Oxford

maxence corman

Perimeter Institute/Univeristy of Waterloo

Robert Coyne

University of Rhode Island

Stefan Czimek

University of Toronto

Shiladittya Debnath

West Bengal University of Technology.

Lindsay DeMarchi

Northwestern University

Radhika Deshmukh

Shri Shivaji college of arts commerce and science Akola

Matthew Duez

Washington State University

Matthew Elley

King's College London

Donald Estep

Simon Fraser University

Scott Field

University of Massachusetts Dartmouth

Maya Fishbach

The University of Chicago

Robert Fisher

University of Massachusetts Dartmouth

Jonathan Gair

Max Planck Institute for Gravitational Physics

Ajeet Gary

New York University

Aayush Gautam

Tribhuvan University

Richard George

University of Texas at Austin

Thanasis Giannakopoulos

Instituto Superior Técnico

Kevin Gonzalez-Quesada

University of Massachusetts Dartmouth

Srashti Goyal

International Center for Theoretical Sciences Bangalore

Stephen Green

Max Planck Institute for Gravitational Physics

Sajal Gupta

University of Colorado Boulder

Tom Hagstrom

Southern Methodist University

Maria Hamilton

Marshall University, Huntington, WV

Carl-Johan Haster

Massachusetts Institute of Technology

Ian Hawke

University of Southampton

Anil Hirani

University of Illinois at Urbana-Champaign

Michael Holst

University of California, San Diego

Seth Hopper

Earlham College

Kaibo Hu

University of Minnesota

Juntao Huang

Michigan State Univerisity

Daoji Huang

Cornell University

Eliu Huerta

University of Illinois at Urbana-Champaign

Cécile Huneau

Centre De Mathématiques Laurent Schwartz

Bryen Irving

Stanford University

David Isaacson

Rensselaer Polytechnic Institute

Tousif Islam

University of Massachusetts Dartmouth

Shashank Jaiswal

Purdue University

David Jones

Texas A&M University

Jae-Hun Jung

POSTECH

Brendan Keith

TU Munich

Connor Kenyon

University of Massachusetts Dartmouth

Akshay Khadse

University of Mississippi

Gaurav Khanna

University of Massachusetts Dartmouth

Sergey Klimenko

University of Florida

Natalia Korsakova

University of Glasgow

Vanitha Krishna

Presidency University

Anmol Kumar

Indian Institute of Science Education and Research Kolkata

Vikrant Kumar

IISER Kolkata

Jacob Lange

Rochester Institute of Technology

Stephen Lau

University of New Mexico

CLAUDIA LAZZARO

Università degli Studi di Padova

Luis Lehner

Perimeter Institute

Jichun Li

University of Nevada Las Vegas

Hao Li

Purdue University

Dongjun Li

California Institute of Technology

Martin Licht

University of California, San Diego

Steven Liebling

Long Island University

Halston Lim

MIT

Hao Liu

Brown University

Lionel London

MIT Kavli Institute for Astrophysics and Space Research

Philip Lynch

University College Dublin

ZHENWEI LYU

University of Guelph

Sizheng Ma

Caltech

Elisa Maggio

Sapienza University of Rome

Caroline Mallary

UMass Dartmouth

Charalampos Markakis

Queen Mary University of London & University of Cambridge

Josh Mathews

University College Dublin

Xiao-Li Meng

Harvard University

Luis Micchi

Universidade Federal do ABC

Zachary Nasipak

University of North Carolina at Chapel Hill

Rajesh Nayak

IISER Kolkata

Lan Nguyen

University of Notre Dame

Richard O'Shaughnessy

Rochester Institute of Technology

Maria Okounkova

Flatiron Institute

Roberto Oliveri

Czech Academy of Sciences

Néstor Ortiz

Institute for Nuclear Science, National Autonomous University of Mexico

Ali Övgün

Eastern Mediterranean University

Maria Papa

Max Planck Institute

Adam Pound

University of Southampton

PARTHA PRADHAN

HIRALAL MAZUMDAR MEMORIAL COLLEGE FOR WOMEN

Michael Puerrer

Max Planck Institute for Gravitational Physics

Manvendra Rajvanshi

Indian Institute of Science Education and Research, Mohali

Katie Rink

University of Massachusetts Dartmouth

Alberto Roper Pol

Astroparticule et Cosmologie Institute

Soumendra Roy

Presidency University

Marcelo Rubio

National University of Cordoba

Pradyumn Sahoo

Birla Institute of Technology & Science-Pilani

Rafia Sarwar

Institute of Space Technology (IST), Islamabad (Pakistan)

Feroz Shaik

University of Massachusetts Dartmouth

Mohammad Shaikh

International Centre for Theoretical Sciences

Chi-Wang Shu

Brown University

Estuti Shukla

IISER Kolkata

Douglas Singleton

California State University, Fresno

Rory James Smith

Monash University

Jared Speck

Vanderbilt University

Andrew Spiers

University of Southampton

Leo Stein

University of Mississippi

Stephen Taylor

Vanderbilt University

Snehal Tibrewal

None

Manuel Tiglio

Universidad Nacional de Córdoba

Praveer Tiwari

Washington State University

Konrad Topolski

University of Warsaw

Gantumur Tsogtgerel

McGill University

Michele Vallisneri

Jet Propulsion Laboratory

Vijay Varma

Cornell University

Aditya Vijaykumar

International Centre for Theoretical Sciences (ICTS-TIFR), Bengaluru

Manas Vishal

IISER Kolkata

Axel Voigt

Institute of Scientific Computing - Technische Universitat Dresden

Mittu Walia

NATIONAL INSTITUTE OF TECHNOLOGY

Barry Wardell

University College Dublin

Benjamin Wiggins

University of Vermont

H.C. Yee

NASA Ames Research Center

Haiyan Yu

Penn State University

Dongbing Zha

Donghua University
Application Information
ICERM welcomes applications from faculty, postdocs, graduate students, industry scientists, and other researchers who wish to participate. Some funding may be available for travel and lodging. Graduate students who apply must have their advisor submit a statement of support in order to be considered.
Your Visit to ICERM
ICERM Facilities

Traveling to ICERM

Lodging

Childcare/Schools

Technology Resources

Discrimination and Harassment Policy

Exploring Providence
Visa Information
Contact visa@icerm.brown.edu for assistance.
Eligible to be reimbursed

B-1 or Visa Waiver Business (WB)

Ineligible to be reimbursed

B-2 or Visa Waiver Tourist (WT)

Already in the US?

F-1 and J-1 not sponsored by ICERM: need to obtain a letter approving reimbursement from the International Office of your home institution PRIOR to travel.

H-1B holders do not need letter of approval.

All other visas: alert ICERM staff immediately about your situation.

ICERM does not reimburse visa fees. This chart is to inform visitors whether the visa they enter the US on allows them to receive reimbursement for the items outlined in their invitation letter.
Financial Support
ORCID iD

As this program is funded by the National Science Foundation (NSF), ICERM is required to collect your ORCID iD if you are receiving funding to attend this program. Be sure to add your ORCID iD to your Cube profile as soon as possible to avoid delaying your reimbursement.

Acceptable Costs

1 roundtrip between your home institute and ICERM
Flights on U.S. or E.U. airlines – economy class to either Providence airport (PVD) or Boston airport (BOS)
Ground Transportation to and from airports and ICERM.

Unacceptable Costs

Flights on non-U.S. or non-E.U. airlines
Flights on U.K. airlines
Seats in economy plus, business class, or first class
Change ticket fees of any kind
Multi-use bus passes
Meals or incidentals

Advance Approval Required

Personal car travel to ICERM from outside New England
Multiple-destination plane ticket; does not include layovers to reach ICERM
Arriving or departing from ICERM more than a day before or day after the program
Multiple trips to ICERM
Rental car to/from ICERM
Flights on a Swiss, Japanese, or Australian airlines
Arriving or departing from airport other than PVD/BOS or home institution's local airport
2 one-way plane tickets to create a roundtrip (often purchased from Expedia, Orbitz, etc.)

Reimbursement Requests

Request Reimbursement with Cube

Refer to the back of your ID badge for more information. Checklists are available at the front desk and in the Reimbursement section of Cube.

Reimbursement Tips

Scanned original receipts are required for all expenses
Airfare receipt must show full itinerary and payment
ICERM does not offer per diem or meal reimbursement
Allowable mileage is reimbursed at prevailing IRS Business Rate and trip documented via pdf of Google Maps result
Keep all documentation until you receive your reimbursement!

Reimbursement Timing

6 - 8 weeks after all documentation is sent to ICERM. All reimbursement requests are reviewed by numerous central offices at Brown who may request additional documentation.

Reimbursement Deadline

Submissions must be received within 30 days of ICERM departure to avoid applicable taxes. Submissions after thirty days will incur applicable taxes. No submissions are accepted more than six months after the program end.
Associated Semester Workshops