Abstract
The goal of this semester program is to bring together a variety of mathematicians with researchers working in theoretical and computational neuroscience as well as some theory-friendly experimentalists. However, unlike programs in neuroscience that emphasize connections between theory and experiment, this program will focus on building bridges between theory and mathematics. This is motivated in part by the observation that theoretical developments in neuroscience are often limited not only by lack of data but also by the need to better develop the relevant mathematics. For example, theorists often rely on linear or near-linear modeling frameworks for neural networks simply because the mathematics of nonlinear network dynamics is still poorly understood. Conversely, just as in the history of physics, neuroscience problems give rise to new questions in mathematics. In recent years, these questions have touched on a rich variety of fields including geometry, topology, combinatorics, dynamical systems, and algebra. We believe the time has come to deepen these connections and foster new interactions and collaborations between neuroscientists who think deeply about theory and mathematicians who are looking for new problems inspired by science. In addition to collaborative research between theorists and mathematicians, an explicit goal of the program will be to produce an "open problems" document. This document will present a series of well-formulated open math problems together with explanations of their neuroscience motivation, partial progress, and the potential significance of their solutions.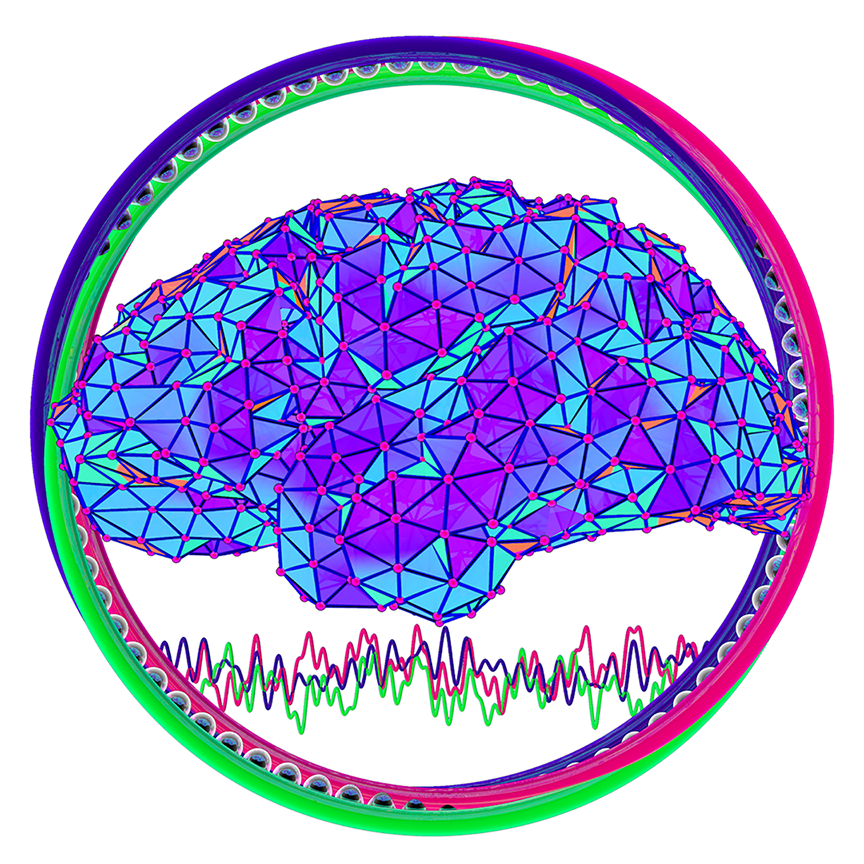 Application Information
ICERM welcomes applications from faculty, postdocs, graduate students, industry scientists, and other researchers who wish to participate in one of our semester-long programs. Some funding may be available for travel and lodging. Applications will be accepted up until the start of the semester program and will be considered as long as funds and space are available.
Any graduate student who applies should have research interests that relate to the program topic; a statement of support from the advisor is required. In addition, graduate students will only be considered if they can remain in-residence for a minimum of six weeks.
Applications are not currently open. Please check back at a later date.
Postdoctoral Fellowships
Interested in applying for a salaried postdoc position for this program? Applications are accepted via Mathjobs.org (search under "B" for Brown University/ICERM) between June and December in the year prior to the program's start date.
Your Visit to ICERM
ICERM Facilities

Traveling to ICERM

Lodging/Housing

Childcare/Schools

Technology Resources

Accessibility

Discrimination and Harassment Policy

Exploring Providence
Visa Information
Contact visa@icerm.brown.edu for assistance.
Need a US Visa?

J-1 visa requested via ICERM staff

Eligible to be reimbursed

B-1 or Visa Waiver Business (WB) –if you already have either visa – contact ICERM staff for a visa specific invitation letter.

Ineligible to be reimbursed

B-2 or Visa Waiver Tourist (WT)

Already in the US?

F-1 and J-1 not sponsored by ICERM: obtain a letter approving reimbursement from the International Office of your home institution PRIOR to travel.

H-1B holders do not need letter of approval.

All other visas: alert ICERM staff immediately about your situation.

ICERM does not reimburse visa fees. This chart is to inform visitors whether the visa they enter the US on allows them to receive reimbursement for the items outlined in their invitation letter.
Financial Support
This section is for general purposes only and does not indicate that all attendees receive funding. Please refer to your personalized invitation to review your offer.
ORCID iD

As this program is funded by the National Science Foundation (NSF), ICERM is required to collect your ORCID iD if you are receiving funding to attend this program. Be sure to add your ORCID iD to your Cube profile as soon as possible to avoid delaying your reimbursement.

Acceptable Costs

1 roundtrip between your home institute and ICERM
Flights on U.S. or E.U. airlines – economy class to either Providence airport (PVD) or Boston airport (BOS)
Ground Transportation to and from airports and ICERM.

Unacceptable Costs

Flights on non-U.S. or non-E.U. airlines
Flights on U.K. airlines
Seats in economy plus, business class, or first class
Change ticket fees of any kind
Multi-use bus passes
Meals or incidentals

Advance Approval Required

Personal car travel to ICERM from outside New England
Multiple-destination plane ticket; does not include layovers to reach ICERM
Arriving or departing from ICERM more than a day before or day after the program
Multiple trips to ICERM
Rental car to/from ICERM
Flights on a Swiss, Japanese, or Australian airlines
Arriving or departing from airport other than PVD/BOS or home institution's local airport
2 one-way plane tickets to create a roundtrip (often purchased from Expedia, Orbitz, etc.)

Travel Maximum Contributions

New England: $250
Other contiguous US: $750
Asia & Oceania: $2,000
All other locations: $1,500
Note these rates were updated in Spring 2022 and superseded any prior invitation rates. Any invitations without travel support will still not receive travel support.

Reimbursement Requests

Request Reimbursement with Cube

Refer to the back of your ID badge for more information. Checklists are available at the front desk and in the Reimbursement section of Cube.

Reimbursement Tips

Scanned original receipts are required for all expenses
Airfare receipt must show full itinerary and payment
ICERM does not offer per diem or meal reimbursement
Allowable mileage is reimbursed at prevailing IRS Business Rate and trip documented via pdf of Google Maps result
Keep all documentation until you receive your reimbursement!

Reimbursement Timing

6 - 8 weeks after all documentation is sent to ICERM. All reimbursement requests are reviewed by numerous central offices at Brown who may request additional documentation.

Reimbursement Deadline

Submissions must be received within 30 days of ICERM departure to avoid applicable taxes. Submissions after thirty days will incur applicable taxes. No submissions are accepted more than six months after the program end.