Abstract
In the last decade or so, applied topology and algebraic geometry have come into their own as vibrant areas of applied mathematics. At the same time, ideas and tools from topology and geometry have infiltrated theoretical and computational neuroscience. This kind of mathematics has shown itself to be a natural and useful language not only for analyzing neural data sets but also as a means of understanding principles of neural coding and computation. This workshop will bring together leading researchers at the interfaces of topology, geometry, and neuroscience to take stock of recent work and outline future directions. This includes a focus on topological data analysis (persistent homology and related methods), topological analysis of neural networks and their dynamics, topological decoding of neural activity, evolving topology of dynamic networks (e.g., networks that are changing as a result of learning), and analysis of connectome data. Related topics may include the geometry and topology of deep learning, as well as low-dimensional projections of trained networks.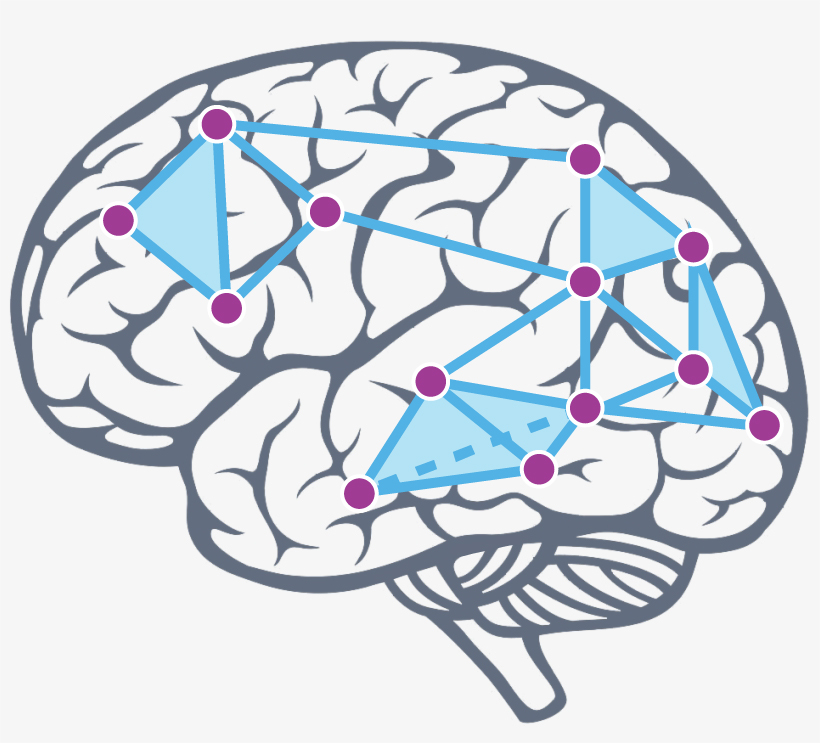 Confirmed Speakers & Participants
Talks will be presented virtually or in-person as indicated in the schedule below.
Speaker
Poster Presenter
Attendee
Virtual Attendee
Daniele Avitabile

Vrije Universiteit Amsterdam

Huseyin Ayhan

Florida State University

Aishwarya Balwani

Georgia Institute of Technology

Andrea Barreiro

Southern Methodist University

Dhananjay Bhaskar

Yale University

Ginestra Bianconi

Queen Mary University of London

Amitabha Bose

New Jersey Institute of Technology

Felipe Branco de Paiva

University of Wisconsin-Madison

Robyn Brooks

University of Utah

Peter Bubenik

University of Florida

Thomas Burns

ICERM

Johnathan Bush

University of Florida

Carlos Castañeda Castro

Brown University

Dmitri Chklovskii

Flatiron Institute & NYU Neuroscience Institute

Giovanna Citti

university of Bologna

Justin Curry

University at Albany SUNY

Carina Curto

The Pennsylvania State University

Steve Damelin

University of Michigan

Juan Carlos Díaz-Patiño

Universidad Nacional Autónoma de México

Darcy Diesburg

Brown University

Benjamin Dunn

Norwegian University of Science and Technology

Ani Eloyan

Brown University

Julio Esparza Ibanez

Instituto Cajal - CSIC (Spanish National Research Council)

Ashkan Faghiri

Georgia state university

Michael Frank

Brown University

Michael Freund

Brown University

Halley Fritze

University of Oregon

Marcio Gameiro

Rutgers University

Harshvardhan Gazula

MIT

Tomas Gedeon

Montana State University

Robert Ghrist

University of Pennsylvania

Chad Giusti

University of Delaware

Anna Grim

Allen Institute

Robert Gütig

Charité Medical School Berlin

Todd Hagen

Bernstein Center for Computational Neuroscience

Erik Hermansen

Norwegian University of Scienc

Abigail Hickok

Columbia University

Christian Hirsch

Aarhus University

Iris Horng

University of Pennsylvania

Ching-Peng Huang

UKE

Vladimir Itskov

The Pennsylvania State University

Yuchen Jiang

Australian National University

Alvin Jin

Berkeley

Sameer Kailasa

University of Michigan Ann Arbor

Lida Kanari

EPFL/Blue Brain

Kevin Knudson

University of Florida

Maxwell Kreider

Case Western Reserve University

Kishore Kuchibhotla

Johns Hopkins University

Giancarlo La Camera

Stony Brook University

Kang-Ju Lee

Seoul National University

Ran Levi

University of Aberdeen

Noah Lewis

Georgia Institute of Technology

Yao Li

University of Massachusetts Amherst

Zelong Li

Penn State University

Caitlin Lienkaemper

Boston University

Kathryn Lindsey

Boston College

Vasiliki Liontou

ICERM

Sijing Liu

Brown University

Juliana Londono Alvarez

Penn State

Caio Lopes

École Polytechnique Fédérale de Lausanne

Marissa Masden

ICERM

Nikola Milicevic

Pennsylvania State University

Federica Milinanni

KTH - Royal Institute of Technology

Katie Morrison

University of Northern Colorado

matt nassar

Brown University

Fernando Nobrega Santos

University of Amsterdam

Gabe Ocker

Boston University

Ross Parker

Center for Communications Research – Princeton

Caitlyn Parmelee

Keene State College

alice patania

University of Vermont

Cengiz Pehlevan

Harvard University

Isabella Penido

Brown University

Jose Perea

Northeastern University

Giovanni Petri

CENTAI Institute

Niloufar Razmi

Brown University

Alex Reyes

New York University

Antonio Rieser

Centro de Investigación en Matemáticas

Dmitry Rinberg

New York University

Dario Ringach

University of California, Los Angeles

Jason Ritt

Brown University

Horacio Rotstein

New Jersey Institute of Technology

Jennifer Rozenblit

University of Texas, Austin

Safaan Sadiq

Pennsylvania State University

Nicole Sanderson

Penn State University

Hannah Santa Cruz

Penn State

Alessandro Sarti

Centre D'analyse et de Mathématique Sociales

Nikolas Schonsheck

University of Delaware

David Schwab

City University of New York

Daniel Scott

Brown University

Thomas Serre

Brown University

Tatyana Sharpee

Salk Institute

Bernadette Stolz

EPFL

Evelyn Tang

Rice University

Dane Taylor

University of Wyoming

Peter Thomas

Case Western Reserve University

Tobias Timofeyev

University of Vermont

Nicholas Tolley

Brown University

Magnus Tournoy

Flatiron Institute

Wilson Truccolo

Brown University

Ka Nap Tse

University of Pittsburgh

Junyi Tu

Salisbury University

Srinivas Turaga

HHMI - Janelia Research Campus

Melvin Vaupel

Norwegian Institute of Science and Technology

Jonathan Victor

Weill Cornell Medical College

Elizabeth Vidaurre

Molloy College

Bradley Vigil

Texas Tech University

Zhengchao Wan

University of California San Diego

Xinyi Wang

Michigan State University

Qingsong Wang

University of Utah

Alexander Williams

Stanford University

Iris Yoon

Wesleyan University

Kei Yoshida

Brown University

Kisung You

City University of New York

Nora Youngs

Colby College

Zhuojun Yu

Case Western Reserve University

Wenhao Zhang

UT Southwestern Medical Center

Ling Zhou

ICERM

Robert Zielinski

Brown University
Application Information
This program is at capacity, and ICERM is no longer accepting applications.
Your Visit to ICERM
ICERM Facilities

Traveling to ICERM

Lodging

Childcare/Schools

Technology Resources

Accessibility

Discrimination and Harassment Policy

Fundamental Research

Exploring Providence
Visa Information
Contact visa@icerm.brown.edu for assistance.
Eligible to be reimbursed

B-1 or Visa Waiver Business (WB)

Ineligible to be reimbursed

B-2 or Visa Waiver Tourist (WT)

Already in the US?

F-1 and J-1 not sponsored by ICERM: need to obtain a letter approving reimbursement from the International Office of your home institution PRIOR to travel.

H-1B holders do not need letter of approval.

All other visas: alert ICERM staff immediately about your situation.

ICERM does not reimburse visa fees. This chart is to inform visitors whether the visa they enter the US on allows them to receive reimbursement for the items outlined in their invitation letter.
Financial Support
This section is for general purposes only and does not indicate that all attendees receive funding. Please refer to your personalized invitation to review your offer.
ORCID iD

As this program is funded by the National Science Foundation (NSF), ICERM is required to collect your ORCID iD if you are receiving funding to attend this program. Be sure to add your ORCID iD to your Cube profile as soon as possible to avoid delaying your reimbursement.

Acceptable Costs

1 roundtrip between your home institute and ICERM
Flights on U.S. or E.U. airlines – economy class to either Providence airport (PVD) or Boston airport (BOS)
Ground Transportation to and from airports and ICERM.

Unacceptable Costs

Flights on non-U.S. or non-E.U. airlines
Flights on U.K. airlines
Seats in economy plus, business class, or first class
Change ticket fees of any kind
Multi-use bus passes
Meals or incidentals

Advance Approval Required

Personal car travel to ICERM from outside New England
Multiple-destination plane ticket; does not include layovers to reach ICERM
Arriving or departing from ICERM more than a day before or day after the program
Multiple trips to ICERM
Rental car to/from ICERM
Flights on a Swiss, Japanese, or Australian airlines
Arriving or departing from airport other than PVD/BOS or home institution's local airport
2 one-way plane tickets to create a roundtrip (often purchased from Expedia, Orbitz, etc.)

Travel Maximum Contributions

New England: $350
Other contiguous US: $850
Asia & Oceania: $2,000
All other locations: $1,500
Note these rates were updated in Spring 2023 and superseded any prior invitation rates. Any invitations without travel support will still not receive travel support.

Reimbursement Requests

Request Reimbursement with Cube

Refer to the back of your ID badge for more information. Checklists are available at the front desk and in the Reimbursement section of Cube.

Reimbursement Tips

Scanned original receipts are required for all expenses
Airfare receipt must show full itinerary and payment
ICERM does not offer per diem or meal reimbursement
Allowable mileage is reimbursed at prevailing IRS Business Rate and trip documented via pdf of Google Maps result
Keep all documentation until you receive your reimbursement!

Reimbursement Timing

6 - 8 weeks after all documentation is sent to ICERM. All reimbursement requests are reviewed by numerous central offices at Brown who may request additional documentation.

Reimbursement Deadline

Submissions must be received within 30 days of ICERM departure to avoid applicable taxes. Submissions after thirty days will incur applicable taxes. No submissions are accepted more than six months after the program end.