Abstract
Random graphs, stochastic processes on graphs and algorithms for computations on these structures continue to play a dominant role in algorithmic research and discrete mathematics, with recent applications ranging from web search and recommendation engines to social networks and system biology.
This workshop will be an opportunity for researchers from diverse fields to get together and share problems and techniques for handling and analyzing graphs structures. The connections---mathematical, computational, and practical---that arise between these seemingly-diverse problems and approaches will be emphasized.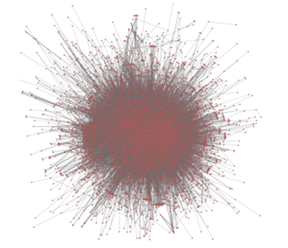 Confirmed Speakers & Participants
Talks will be presented virtually or in-person as indicated in the schedule below.
Speaker
Poster Presenter
Attendee
Virtual Attendee
Associated Semester Workshops