Abstract
There are natural interactions between dimension theory, ergodic theory, additive combinatorics, metric number theory and analysis. Each of these fields provides different perspectives on, and complementary approaches to, the hierarchical structures which appear in fractal geometry.
The workshop will focus on recent advances at the interfaces of these fields, including:
Classical fractals (self-similar and self-affine sets, random fractals)
Dimension theory and additive combinatorics
Diophantine approximation and equidistribution
Schmidt games
Rigidity phenomena
Scenery flow methods
Projection and slice theorems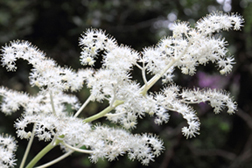 Confirmed Speakers & Participants
Talks will be presented virtually or in-person as indicated in the schedule below.
Speaker
Poster Presenter
Attendee
Virtual Attendee
Associated Semester Workshops