Abstract
Most of the scientific interest in incompressible fluid dynamics is, in one way or another, associated with the dynamics of small scales. In particular, the generation and amplification of small-scale motions is at the heart of the analysis of instabilities, of the problem of finite-time singularities, of fluid-structure interaction and of the study of both onset and fully developed turbulence. This topic has a long history and remains very active today. As the mathematical toolbox increases and with the improvement of high-speed computing, it has seen considerable progress in recent years. In this workshop we will focus on exploring this point-of-view while showcasing recent results and encouraging new collaborations.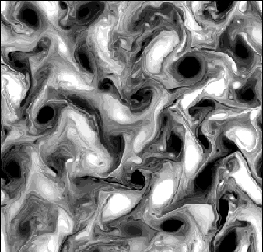 Confirmed Speakers & Participants
Talks will be presented virtually or in-person as indicated in the schedule below.
Speaker
Poster Presenter
Attendee
Virtual Attendee
Associated Semester Workshops