Abstract
The packing and covering of equal geometric shapes, such as spheres or convex polyhedra, are classical geometric optimization problems. They have a long mathematical tradition and were for instance part of Hilbert's famous twenty-three problems for the 20th century. Nevertheless, seemingly simple packing and covering problems are still extremely hard to solve and generally, far from a solution. Likewise, minimal energy problems for pair potentials, of which best-packing is a special case, have many such unresolved questions.
However, in recent years several new developments with computer assisted approaches have led to previously unexpected breakthrough results. These involve massive computer searches and techniques from numerical optimization, as well as the creation and application of new optimization techniques, such as specific semi-definite programming bounds. New techniques for computer assisted certified proofs allow one to obtain results that would otherwise have been difficult, if not impossible, to check.
During this workshop, we will bring together energy, packing and covering experts from these new computation-based research directions.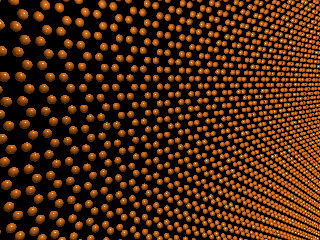 Confirmed Speakers & Participants
Speaker
Poster Presenter
Attendee
Request Reimbursement
Acceptable Costs

1 roundtrip between your home institute and ICERM
Flights on U.S. or E.U. airlines – economy class to either Providence airport (PVD) or Boston airport (BOS)
Ground Transportation to and from airports and ICERM.

Unacceptable Costs

Flights on non-U.S. or non-E.U. airlines
Seats in economy plus, business class, or first class
Change ticket fees of any kind
Multi-use bus passes
Meals or incidentals

Advance Approval Required

Personal car travel to ICERM from outside New England
Multiple-destination plane ticket; does not include layovers to reach ICERM
Arriving or departing from ICERM more than a day before or day after the program
Multiple trips to ICERM
Rental car to/from ICERM
Flights on a Swiss, Japanese, or Australian airlines
Arriving or departing from airport other than PVD/BOS or home institution's local airport
2 one-way plane tickets to create a roundtrip (often purchased from Expedia, Orbitz, etc.)

Reimbursement Request Form

https://icerm.brown.edu/money/

Refer to the back of your ID badge for more information. Checklists are available at the front desk.

Reimbursement Tips

Scanned original receipts are required for all expenses
Airfare receipt must show full itinerary and payment
ICERM does not offer per diem or meal reimbursement
Allowable mileage is reimbursed at prevailing IRS Business Rate and trip documented via pdf of Google Maps result
Keep all documentation until you receive your reimbursement!

Reimbursement Timing

6 - 8 weeks after all documentation is sent to ICERM. All reimbursement requests are reviewed by numerous central offices at Brown who may request additional documentation.

Reimbursement Deadline

Submissions must be received within 30 days of ICERM departure to avoid applicable taxes. Submissions after thirty days will incur applicable taxes. No submissions are accepted more than six months after the program end.
Associated Semester Workshops