This workshop will be offered virtually. The in-person meeting has been cancelled due to the COVID-19 outbreak. A schedule for virtual talks is posted below. Accepted participants will be notified how to access the virtual presentations. All other interested parties can view the talks via live-stream.
Abstract
The advancement in computing and storage capabilities of modern computational clusters fosters use of novel statistical techniques in machine learning and deep networks. Such data-driven techniques allow one to learn model features and characteristics that are difficult for mathematical methods alone to reveal. Many computational methods achieve model and complexity discovery using methods that lie at the nexus of mathematical, statistical, and computational disciplines. Statistical methods often employ "big data" approaches that glean predictive capability from diverse and enormous databases of information. Emerging methods in machine learning and deep networks can provide impressive results. This workshop gathers researchers at the frontier of large-scale statistical computation, data science, tensor decompositions and approximations, and data-driven model learning, to focus on modern challenges that use data to reduce complexity of models.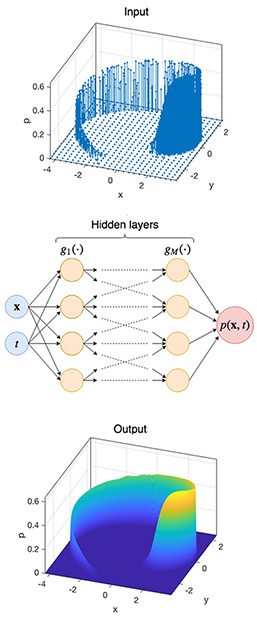 Confirmed Speakers & Participants
Talks will be presented virtually or in-person as indicated in the schedule below.
Speaker
Poster Presenter
Attendee
Virtual Attendee