Abstract
The purpose of the workshop is to bring together a diverse group of researchers working on combinatorial and geometric aspects related to spaces with symmetries. The workshop will cover problems arising from various flavors of Schubert Calculus and enumerative geometry on flag manifolds, and problems from geometric representation theory and combinatorial Hodge theory. The topics covered include the study of Littlewood-Richardson coefficients, quantum cohomology and quantum K theory of flag manifolds, Maulik-Okounkov stable envelopes and characteristic classes, conformal blocks, and combinatorics related to moduli spaces, Macdonald theory, and quiver polynomials, Soergel bimodules, Hodge theory of matroids. These are trends in a rapidly developing area, and our aim is to facilitate interactions among researchers who work on different problems but employ similar techniques, at the intersection of algebraic geometry, combinatorics, and representation theory.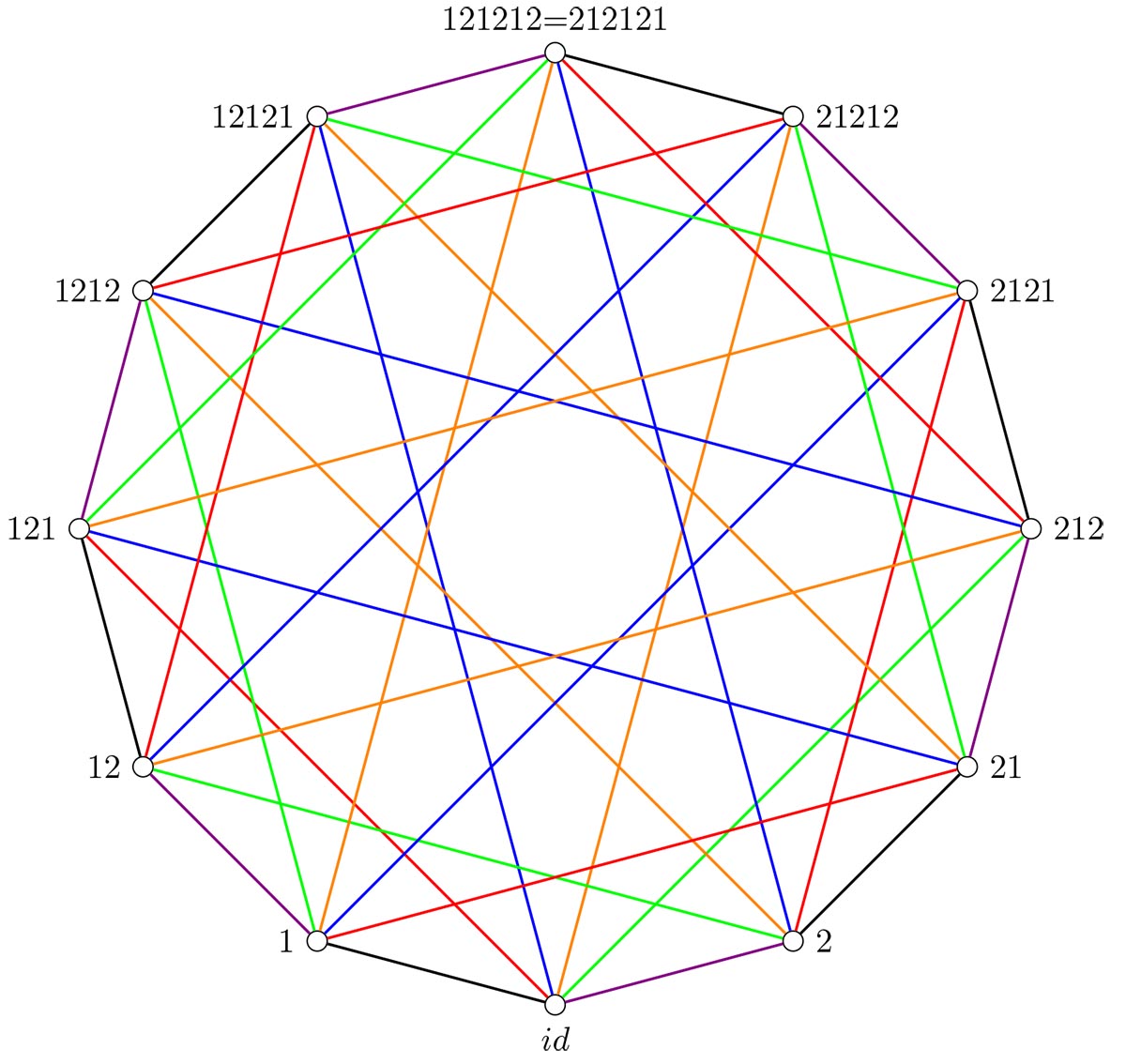 Confirmed Speakers & Participants
Speaker
Poster Presenter
Attendee
Virtual Attendee
Dan Abramovich

Brown University

Ashleigh Adams

UC Davis

Adam Afandi

Colorado State University

Tair Akhmejanov

University of California-Davis

David Anderson

Ohio State University

Federico Ardila

San Francisco State University

Ahmed Umer Ashraf

University of Western Ontario

Matthew Baker

Georgia Institute of Technology

Prakash Belkale

University of North Carolina at Chapel Hill

Christin Bibby

University of Western Ontario

Sara Billey

University of Washington

Madeline Brandt

Brown University

Michel Brion

Université Grenoble Alpes

Juliette Bruce

University of California, Berkeley / MSRI

Anders Buch

Rutgers University

Amanda Burcroff

Durham University

Mahir Bilen Can

Tulane University

Melody Chan

Brown University

anastasia chavez

University of California, Davis

Sunita Chepuri

University of Michigan

Xinle Dai

Harvard University

Chiara Damiolini

Princeton University

Theo Douvropoulos

University of Massachusetts, Amherst

Anne Dranowski

Institute for Advanced Study

Ben Elias

University of Oregon

Laura Escobar

Washington University- St. Louis

Christopher Eur

Stanford University

Matthew Faust

Texas A&M University

Sergey Fomin

University of Michigan

Netanel Friedenberg

Yale University

William Fulton

University of Michigan

Nir Gadish

MIT

Pavel Galashin

University of California, Los Angeles

Angela Gibney

Rutgers University, New Brunswick

Vassily Gorbounov

Higher School of Economics, Russia

Eugene Gorsky

UC Davis

Sean Griffin

Brown University

Samuel Grushevsky

Stony Brook University

Kangjin Han

Daegu-Gyeongbuk Institute of Sciences and Technology (DGIST)

Megumi Harada

MCMASTER UNIVERSITY

Yifeng Huang

University of Michigan

Daoji Huang

Brown University

June Huh

Stanford University

Anthony Iarrobino

Northeastern University

Bogdan Ion

University of Pittsburgh

David Jensen

University of Kentucky

Shuai Jiang

Virginia Tech

Michael Joswig

TU Berlin

Nidhi Kaihnsa

Brown University

Siddarth Kannan

Brown University

Lars Kastner

Institute of Mathematics of the Technical University

Syu Kato

Kyoto University

Gary Kennedy

Ohio State University

Patricia Klein

University of Minnesota

Allen Knutson

Cornell University

Lukas Kühne

Max Planck Institute for Mathematics in the Sciences

Thomas Lam

University of Michigan

Matthew Larson

Stanford University

Cristian Lenart

University at Albany

Shiyue Li

Brown University

David Lowry-Duda

ICERM & Brown University

Antonio Macchia

Freie Universität Berlin

Madhusudan Manjunath

INDIAN INSTITUTE OF TECHNOLOGY BOMBAY

Hannah Markwig

Eberhard Karls University of Tübingen

Mikhail Mazin

Kansas State University

Alex McDonough

Brown University

Leonardo Mihalcea

Virginia Polytechnic Institute and State University

Fatemeh Mohammadi

Ghent University

Jennifer Morse

University of Virginia

Hiroshi Naruse

University of Yamanashi

Gleb Nenashev

Brandeis University

Jianping Pan

University of California, Davis

Brendan Pawlowski

University of Southern California

Sam Payne

University of Texas at Austin

Oliver Pechenik

University of Michigan

Nicolas Perrin

Versailles Saint-Quentin-en-Yvelines University

Nathan Pflueger

Amherst College

Martha Precup

Washington University in St. Louis

Konstanze Rietsch

King's College London

Richard Rimanyi

University of North Carolina at Chapel Hill

Colleen Robichaux

University of Illinois at Urbana-Champaign

Francisco Santos

University of Cantabria

Mahrud Sayrafi

University of Minnesota

Hal Schenck

Auburn University

Melissa Sherman-Bennett

UC Berkeley/Harvard

Mark Shimozono

Virginia Tech

Connor Simpson

University of Wisconsin -- Madison

Miruna-Stefana Sorea

SISSA, Trieste

Frank Sottile

Texas A&M University

Avery St. Dizier

Univeristy of Illinois at Urbana-Champaign

Bernd Sturmfels

MPI Leipzig

Changjian Su

University of Toronto

Yuri Sulyma

Brown University

Mariel Supina

University of California, Berkeley

Anna Tao

Brown University

Nicola Tarasca

Virginia Commonwealth University

Ayush Tewari

TU Berlin

Jeremy Usatine

Brown University

Ravi Vakil

Stanford University

Emanuele Ventura

University of Bern

Anna Weigandt

University of Michigan

Harold Williams

University of California, Davis

Lauren Williams

Harvard University

Corey Wolfe

Tulane University

Cameron Wright

University of Washington

Weihong Xu

Rutgers

Damir Yeliussizov

Kazakh-British Technical University

Alexander Yong

University of Illinois at Urbana-Champaign

Chi Ho Yuen

Brown University

Claudia Yun

Brown University

Paul Zinn-Justin

The University of Melbourne
Application Information
ICERM welcomes applications from faculty, postdocs, graduate students, industry scientists, and other researchers who wish to participate. Some funding may be available for travel and lodging. Graduate students who apply must have their advisor submit a statement of support in order to be considered.
Your Visit to ICERM
ICERM Facilities

Traveling to ICERM

Lodging

Childcare/Schools

Technology Resources

Discrimination and Harassment Policy

Exploring Providence
Visa Information
Contact visa@icerm.brown.edu for assistance.
Eligible to be reimbursed

B-1 or Visa Waiver Business (WB)

Ineligible to be reimbursed

B-2 or Visa Waiver Tourist (WT)

Already in the US?

F-1 and J-1 not sponsored by ICERM: need to obtain a letter approving reimbursement from the International Office of your home institution PRIOR to travel.

H-1B holders do not need letter of approval.

All other visas: alert ICERM staff immediately about your situation.

ICERM does not reimburse visa fees. This chart is to inform visitors whether the visa they enter the US on allows them to receive reimbursement for the items outlined in their invitation letter.
Financial Support
ORCID iD

As this program is funded by the National Science Foundation (NSF), ICERM is required to collect your ORCID iD if you are receiving funding to attend this program. Be sure to add your ORCID iD to your Cube profile as soon as possible to avoid delaying your reimbursement.

Acceptable Costs

1 roundtrip between your home institute and ICERM
Flights on U.S. or E.U. airlines – economy class to either Providence airport (PVD) or Boston airport (BOS)
Ground Transportation to and from airports and ICERM.

Unacceptable Costs

Flights on non-U.S. or non-E.U. airlines
Flights on U.K. airlines
Seats in economy plus, business class, or first class
Change ticket fees of any kind
Multi-use bus passes
Meals or incidentals

Advance Approval Required

Personal car travel to ICERM from outside New England
Multiple-destination plane ticket; does not include layovers to reach ICERM
Arriving or departing from ICERM more than a day before or day after the program
Multiple trips to ICERM
Rental car to/from ICERM
Flights on a Swiss, Japanese, or Australian airlines
Arriving or departing from airport other than PVD/BOS or home institution's local airport
2 one-way plane tickets to create a roundtrip (often purchased from Expedia, Orbitz, etc.)

Reimbursement Requests

Request Reimbursement with Cube

Refer to the back of your ID badge for more information. Checklists are available at the front desk and in the Reimbursement section of Cube.

Reimbursement Tips

Scanned original receipts are required for all expenses
Airfare receipt must show full itinerary and payment
ICERM does not offer per diem or meal reimbursement
Allowable mileage is reimbursed at prevailing IRS Business Rate and trip documented via pdf of Google Maps result
Keep all documentation until you receive your reimbursement!

Reimbursement Timing

6 - 8 weeks after all documentation is sent to ICERM. All reimbursement requests are reviewed by numerous central offices at Brown who may request additional documentation.

Reimbursement Deadline

Submissions must be received within 30 days of ICERM departure to avoid applicable taxes. Submissions after thirty days will incur applicable taxes. No submissions are accepted more than six months after the program end.
Associated Semester Workshops