For seven years, a group of students from the Massachusetts Institute of Technology exploited a loophole in the Massachusetts State Lottery's Cash WinFall to win game after game, eventually pocketing more than $3 million. I'll explain how they did it, why they got away with it, and what it all has to do with the mathematics of finite geometries.
This lecture will take place on the Brown campus in MacMillan Hall (167 Thayer Street), Room 117/Starr Auditorium.
NOTE: This public lecture is co-sponsored by the Brown Mathematics Department and is affiliated with the Algebraic Geometry Northeastern Series (AGNES) fall 2015 conference being held at Brown University.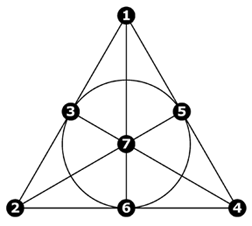 About the Speaker
Jordan Ellenberg grew up in Potomac, MD, the child of two statisticians. He excelled in mathematics from a young age, and competed for the U.S. in the International Mathematical Olympiad three times, winning two gold medals and a silver. He went to college at Harvard, got a master's degree in fiction writing from Johns Hopkins, and then returned to Harvard for his Ph.D. in math. After graduate school, he was a postdoc at Princeton.
In 2004, he joined the faculty of the University of Wisconsin at Madison, where he is now the John D. MacArthur Professor of Mathematics. Ellenberg's research centers on the fields of number theory and algebraic geometry, the parts of mathematics which address fundamental questions about algebraic equations and their solutions in whole numbers. He is the author of How Not To Be Wrong, a best-selling book about math for the general public.