One of Tadashi Tokieda's lines of activity is inventing, collecting, and studying toys -- objects from daily life that can be found or made in minutes, yet which, if played with imaginatively, reveal behaviors so surprising that they intrigue scientists for weeks.
During this unique talk, Tokieda will display, demonstrate and discuss several toys. Some of the toys will be known but revisited, some will be original, and all will be surprising to mathematicians/physicists and amusing to everyone else.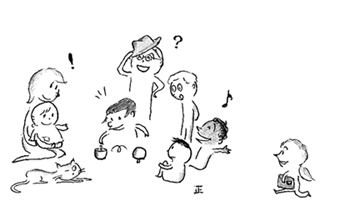 About the Speaker
Tadashi Tokieda is the Director of Studies in mathematics at Trinity Hall, University of Cambridge, where he is also the Fellow Librarian in charge of the Renaissance Library. During 2013-14 he is at Harvard as a Radcliffe Fellow. Tadashi has a Ph.D. from Princeton. His areas of research are geometry and modeling in macroscopic physics, and he is engaged in outreach. Tadashi's free exhibit "Toys in Everyday Science" is open at Harvard from 9 October until 1 November, 2013.