This workshop will be offered virtually. The in-person meeting has been cancelled due to the COVID-19 outbreak. A schedule for virtual talks will be posted soon. Accepted participants will be notified how to access the virtual presentations.
Abstract
This workshop brings together two distinct streams of mathematics - on the one hand, the classical rigidity theory of bar-joint frameworks in combinatorics and discrete geometry, and on the other the theory of generalized circle packings that arose from the study of 3-manifolds in geometric topology.
Combinatorial and Geometric rigidity theory is concerned with the local and global uniqueness of congruence classes of frameworks as solutions to their underlying geometric constraint system.
The focal point of circle packing theory is the Koebe-Andre'ev-Thurston Theorem that gives conditions that guarantee the existence and rigidity of circle packings on closed surfaces in the pattern of a given triangulation of the surface.
A scattering of results in recent years has started to forge connections between these research areas. The main aim of the workshop is to develop a cross-fertilization of such ideas, with particular emphasis on the rigidity of inversive distance packings. As well as presentations on cutting edge research, the workshop will be an opportunity for new collaborations to emerge.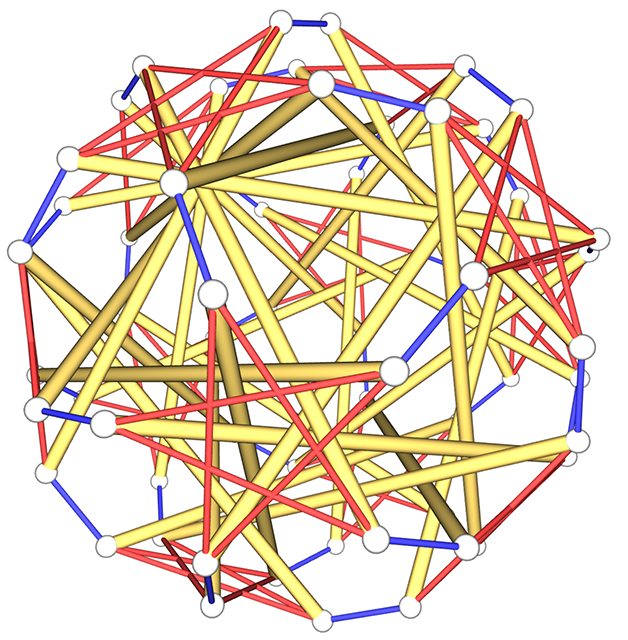 Confirmed Speakers & Participants
Talks will be presented virtually or in-person as indicated in the schedule below.
Speaker
Poster Presenter
Attendee
Virtual Attendee