This workshop will be offered virtually. The in-person meeting has been cancelled due to the COVID-19 outbreak. A schedule for virtual talks will be posted soon. Accepted participants will be notified how to access the virtual presentations. All other interested parties can view the talks via live-stream.
Abstract
In the last decade, there have been several important breakthroughs in Number Theory, where progress on long-standing open problems has been achieved by utilizing ideas originated in the theory of dynamical systems on homogeneous spaces, and their application to lattice point counting and distribution.
The aim of this workshop is to expose young researchers to these fields and provide them with the necessary background from dynamics, number theory, and geometry to allow them to appreciate some of the recent advancements, and prepare them to make new original contributions.
The workshop will include four mini-courses on the topics
1) Dynamics and lattice point counting 2) Thermodynamic formalism 3) Diophantine approximation 4) Fine-scale statistics in number theory and dynamics
In addition, there will be a number of research and expository talks. The talks will emphasize the role that computation and experiment have thus far played in stating key conjectures and establishing key results.
The mini-courses will be aimed primarily at non-experts and will benefit graduate students and early career researchers in related areas, who are particularly encouraged to apply to participate in the workshop.
This workshop is partially supported by NSF CAREER award DMS-1651563
Please register through Cube by June 14 if you'd like to participate in this virtual event. Graduate students need not submit letters of recommendation with their applications.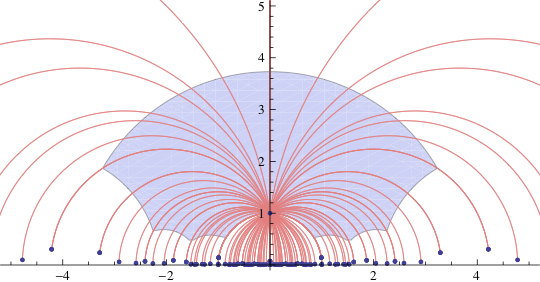 Confirmed Speakers & Participants
Talks will be presented virtually or in-person as indicated in the schedule below.
Speaker
Poster Presenter
Attendee
Virtual Attendee
Faustin Adiceam

University of Manchester

Elie Alhajjar

US Military Academy

Demi Allen

University of Bristol

Daniel Altman

Oxford

Jayadev Athreya

University of Washington

Simon Baker

University of Birmingham

Olga Balkanova

Steklov Mathematical Institiute

Claire Burrin

Rutgers University

Horace Chaix

ETH Zurich

Yuanyang Chang

Wuhan University of Technology

Changhao Chen

The Chinese University of Hong Kong

Yitwah Cheung

Tsinghua University

Rex Cheung

Yale

Jaehyun Cho

Ulsan National Institute of Science and Technology (UNIST)

Sam Chow

University of Warwick

Emilio Corso

ETH Zürich

Tushar Das

University of Wisconsin - La Crosse

Semyon Dyatlov

MIT

Samuel Edwards

Yale University

Daniel El-Baz

TU Graz

Samantha Fairchild

University of Washington

Zhou Feng

Chinese University of Hong Kong

Damir Ferizovic

Graz University of Technology

Tatiana Firsova

Kansas State University

David Fisher

Indiana University

Reynold Fregoli

Royal Holloway University of London

Dmitry Frolenkov

Steklov Mathematical institute of RAS

Louis Gaudet

Rutgers University

Tangli Ge

Brown University

Maila Hallare

Norfolk State University

Jiyoung Han

Seoul National University

Worapan Homsomboon

Oregon State University

Ian Hoover

Boston College

Kevin Hughes

University of Bristol

Mumtaz Hussain

La Trobe university

Edna Jones

Rutgers, The State University of New Jersey

Alexander Karlovitz

Rutgers University

Asaf Katz

University of Chicago

Dubi Kelmer

Boston College

Osama Khalil

University of Utah

Ken Kim

LLNL University of California

Maxim Kirsebom

University of Hamburg

Dmitry Kleinbock

Brandeis University

Aleksandr Kolpakov

University of Neuchâtel

Alex Kontorovich

Rutgers University

Philipp Kunde

Pennsylvania State University

Sanghoon Kwon

Catholic Kwandong University

Min Lee

University of Bristol

Homin Lee

Indiana University Bloomington

Lingmin Liao

University Paris-East Creteil

Lucy Lifschitz

University of Oklahoma

Seonhee Lim

Seoul national university

Elon Lindenstrauss

Hebrew University of Jerusalem

Hao Liu

Brown University

Nicole Looper

Brown University

Caiyun Ma

CUHK

Keivan Mallahi-Karai

Jacobs University

Jens Marklof

University of Bristol

Antoine Marnat

University of Vienna

Keith Merrill

Brandeis

Yulia Meshkova

University of Helsinki

Victor Miller

IDA Center for Communications Research

Shahriar Mirzadeh

Michigan State UNiversity

Amir Mohammadi

UC San Diego

Hamid Naderiyan

University of North Texas

Erez Nesharim

Tel Aviv university

Brooke Ogrodnik

Rutgers University

Andre Oliveira

Wesleyan University

Wenyu Pan

University of Chicago

Lam Pham

Brandeis University

Anke Pohl

University of Bremen

Mark Pollicott

Warwick University

Anurag Rao

Brandeis University

Andre Reznikov

Bar-Ilan University

René Rühr

Technion

Noussaiba Saadoudi

UMBB & USTHB

Anthony Sanchez

University of Washinton

Cagri Sert

University of Zurich

Sunrose Shrestha

Tufts University

Lior Silberman

University of British Columbia

Mishel Skenderi

Brandeis University

Yotam Smilansky

Rutgers University

Josh Southerland

University of Washington

Matthew Stover

Temple University

Andreas Strömbergsson

Uppsala University

Diaaeldin Taha

n/a

Nattalie Tamam

University of California, San Diego

Ha Tran

Concorida University of Edmonton

Jimmy Tseng

University of Exeter

Bena Tshishiku

Brown University

Polina Vytnova

University of Warwick

Baowei Wang

Huazhong University of Science and Technology

Igor Wigman

King's College London

Michael Wijaya

Bard High School Early College (Queens)

Lei Yang

Sichuan University

Cemre Yavuz

BOSTON COLLEGE

Shucheng Yu

Technion - Israel Institute of Technology

Han Zhang

The Ohio State University

Xin Zhang

The University of Hong Kong