Abstract
This workshop focuses on the interplay between dynamics, rigidity, and arithmetic in hyperbolic geometry and related areas. There have been many striking developments in recent years, particularly related to totally geodesic submanifolds in both finite and infinite volume hyperbolic and even complex hyperbolic manifolds.
One aim of this workshop is to expose young researchers to these breakthroughs providing them with the necessary background from dynamics, and geometry to allow them to appreciate some of these recent advances, and prepare them to make new original contributions. For this purpose, we will have minicourses on "Arithmeticity, Superrigidity and totally geodesic manifolds", and "Rigidity and geodesic planes in infinite volume hyperbolic manifolds". These courses will be preceded by an introductory minicourse on Hyperbolic geometry. We will also have a minicourse on "Understanding of geodesic planes in hyperbolic 3-manifolds via computations and visualization". In addition, we wish to bring together experts in these fields to discuss the recent developments and open problems that lie at the crossroads of these different fields and to encourage more interaction among people working in these diverse areas.
This workshop is partially funded by NSF CAREER award DMS-1651563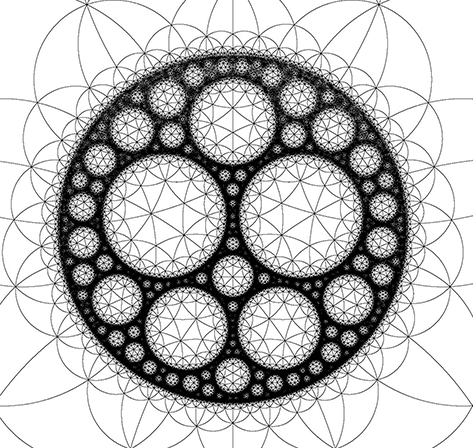 Confirmed Speakers & Participants
Talks will be presented virtually or in-person as indicated in the schedule below.
Speaker
Poster Presenter
Attendee
Virtual Attendee
Gregorio Baldi

Institut des Hautes Études Scientifiques

Ian Biringer

Boston College

Nic Brody

UC Santa Cruz

Tamunonye Cheetham-West

Rice University

Hyein Choi

Rice university

Ozkan Demir

University of Illinois Chicago

Sami Douba

Institut des Hautes Études Scientifiques

David Fisher

Rice University

Mikolaj Fraczyk

University of Chicago

Tsachik Gelander

Weizmann Institute of Science

Yanlong Hao

University of Illinois at Chicago

Paige Hillen

University of California, Santa Barbara

Sebastian Hurtado

University of Chicago

Junehyuk Jung

Brown University

Dubi Kelmer

Boston College

Dongryul Kim

Yale University

Minju Lee

University of chicago

Joaquin Lema

Boston College

Beibei Liu

University of California, Davis

Trent Lucas

Brown University

Simon Machado

Institute for Advanced Study

Curtis McMullen

Harvard University

Nicholas Miller

University of Oklahoma

Hee Oh

Yale university

Mark Pengitore

University of Virginia

Alan Reid

Rice University

Anthony Sanchez

University of California San Diego

Pratyush Sarkar

UC San Diego

Ekaterina Shchetka

University of Michigan

Aleksander Skenderi

University of Wisconsin-Madison

Matthew Stover

Temple University

Tina Torkaman

Harvard University

Hanh Vo

Arizona State University

Zhiren Wang

Penn State University

Anna Wienhard

Heidelberg University

Becca Winarski

MSRI/College of the Holy Cross

Karl Winsor

Fields Institute

Matthew Zevenbergen

Boston College

Yongquan Zhang

Stony Brook University

Michael Zshornack

UC Santa Barbara
Application Information
ICERM welcomes applications from faculty, postdocs, graduate students, industry scientists, and other researchers who wish to participate. Some funding may be available for travel and lodging. Graduate students who apply must have their advisor submit a statement of support in order to be considered.
Your Visit to ICERM
ICERM Facilities

Traveling to ICERM

Lodging

Childcare/Schools

Technology Resources

Accessibility

Discrimination and Harassment Policy

Fundamental Research

Exploring Providence
Visa Information
Contact visa@icerm.brown.edu for assistance.
Eligible to be reimbursed

B-1 or Visa Waiver Business (WB)

Ineligible to be reimbursed

B-2 or Visa Waiver Tourist (WT)

Already in the US?

F-1 and J-1 not sponsored by ICERM: need to obtain a letter approving reimbursement from the International Office of your home institution PRIOR to travel.

H-1B holders do not need letter of approval.

All other visas: alert ICERM staff immediately about your situation.

ICERM does not reimburse visa fees. This chart is to inform visitors whether the visa they enter the US on allows them to receive reimbursement for the items outlined in their invitation letter.
Financial Support
This section is for general purposes only and does not indicate that all attendees receive funding. Please refer to your personalized invitation to review your offer.
ORCID iD

As this program is funded by the National Science Foundation (NSF), ICERM is required to collect your ORCID iD if you are receiving funding to attend this program. Be sure to add your ORCID iD to your Cube profile as soon as possible to avoid delaying your reimbursement.

Acceptable Costs

1 roundtrip between your home institute and ICERM
Flights on U.S. or E.U. airlines – economy class to either Providence airport (PVD) or Boston airport (BOS)
Ground Transportation to and from airports and ICERM.

Unacceptable Costs

Flights on non-U.S. or non-E.U. airlines
Flights on U.K. airlines
Seats in economy plus, business class, or first class
Change ticket fees of any kind
Multi-use bus passes
Meals or incidentals

Advance Approval Required

Personal car travel to ICERM from outside New England
Multiple-destination plane ticket; does not include layovers to reach ICERM
Arriving or departing from ICERM more than a day before or day after the program
Multiple trips to ICERM
Rental car to/from ICERM
Flights on a Swiss, Japanese, or Australian airlines
Arriving or departing from airport other than PVD/BOS or home institution's local airport
2 one-way plane tickets to create a roundtrip (often purchased from Expedia, Orbitz, etc.)

Travel Maximum Contributions

New England: $250
Other contiguous US: $750
Asia & Oceania: $2,000
All other locations: $1,500
Note these rates were updated in Spring 2022 and superseded any prior invitation rates. Any invitations without travel support will still not receive travel support.

Reimbursement Requests

Request Reimbursement with Cube

Refer to the back of your ID badge for more information. Checklists are available at the front desk and in the Reimbursement section of Cube.

Reimbursement Tips

Scanned original receipts are required for all expenses
Airfare receipt must show full itinerary and payment
ICERM does not offer per diem or meal reimbursement
Allowable mileage is reimbursed at prevailing IRS Business Rate and trip documented via pdf of Google Maps result
Keep all documentation until you receive your reimbursement!

Reimbursement Timing

6 - 8 weeks after all documentation is sent to ICERM. All reimbursement requests are reviewed by numerous central offices at Brown who may request additional documentation.

Reimbursement Deadline

Submissions must be received within 30 days of ICERM departure to avoid applicable taxes. Submissions after thirty days will incur applicable taxes. No submissions are accepted more than six months after the program end.