Abstract
Over the past 25 years, experimental mathematics has developed as an important additional arrow in the mathematical quiver. Many mathematical scientists now use powerful symbolic, numeric and graphic (sometimes abbreviated "SNAG") computing environments in their research, in a remarkable departure from tradition. While these tools collectively are quite effective, challenges remain in numerous areas, including: (a) rapid, high-precision computation of special functions and their derivatives; (b) user-customizable symbolic computing; (c) graphical computing; (d) data-intensive computing; and (e) large-scale computing on parallel and GPU architectures (including algorithm and software design for such systems).
This workshop will convene mathematical and computer scientists who create or exploit these tools, together with computational tool developers and commercial vendors of mathematical software, to exchange approaches and extend the state of the art in the field, both in the design of software and in the usage of this software for serious mathematical research.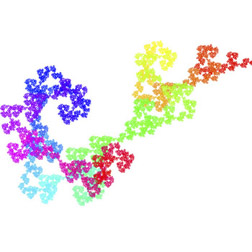 Confirmed Speakers & Participants
Talks will be presented virtually or in-person as indicated in the schedule below.
Speaker
Poster Presenter
Attendee
Virtual Attendee
Workshop Schedule
Monday, July 21, 2014
Time
Event
Location
Materials
8:30 - 8:55am EDT
Registration
11th Floor Collaborative Space
8:55 - 9:00am EDT
Welcome - ICERM Director
11th Floor Lecture Hall
9:00 - 10:00am EDT
Experimental Computation and Visual Theorems - Jonathan Borwein, CARMA, University of Newcastle
11th Floor Lecture Hall
10:00 - 10:15am EDT
Coffee/Tea Break
11th Floor Collaborative Space
10:15 - 10:50am EDT
Some Experimentation in Counting Questions - Neil Calkin, Clemson University
11th Floor Lecture Hall
11:00 - 11:40am EDT
The numerical reproducibility fair trade: Facing concurrency challenges at extreme scale - Michela Taufer, University of Delaware
11th Floor Lecture Hall
11:50 - 12:30pm EDT
Reliable computing in geometry processing and CAGD - Konrad Polthier, Freie Universität Berlin
11th Floor Lecture Hall
12:30 - 1:45pm EDT
Break for Lunch
1:45 - 2:25pm EDT
Computational challenges for experimental mathematics - David H. Bailey, Lawrence Berkeley National Laboratory and UC Davis
11th Floor Lecture Hall
2:35 - 3:15pm EDT
Reliable numerical evaluation of special functions- algorithms and experiments - Bruno Salvy, INRIA
11th Floor Lecture Hall
3:15 - 3:30pm EDT
Coffee/Tea Break
11th Floor Collaborative Space
3:30 - 4:15pm EDT
Outgrowths of the Digital Library of Mathematical Functions Project - Howard Cohl and Daniel Lozier, National Institute of Standards and Technology
11th Floor Lecture Hall
4:15 - 5:00pm EDT
TBA - TBA
5:00 - 6:30pm EDT
Welcome Reception
11th Floor Collaborative Space
Tuesday, July 22, 2014
Time
Event
Location
Materials
8:55 - 9:00am EDT
Intro to numerical computing for experimental math - David H. Bailey, Lawrence Berkeley National Laboratory and UC Davis
11th Floor Lecture Hall
9:00 - 9:40am EDT
Numerical reproducibility of high-performance computations using floating-point or interval arithmetic - Nathalie Revol, INRIA
11th Floor Lecture Hall
9:50 - 10:30am EDT
Nonlinear Preconditioning for the Parallel Solution of Systems Algebraic Equations - Matt Knepley, University of Chicago
11th Floor Lecture Hall
10:30 - 10:45am EDT
Coffee/Tea Break
11th Floor Collaborative Space
10:45 - 11:25am EDT
Bugs- Black Ice on the Road to Exascale - Ganesh Gopalakrishnan and Alexey Solovyev, University of Utah
11th Floor Lecture Hall
11:35 - 12:15pm EDT
Very Special Functions: Numerical Explorations of Random Matrix Distributions - Folkmar Bornemann, TU München
11th Floor Lecture Hall
12:15 - 1:45pm EDT
Break for Lunch
1:45 - 2:25pm EDT
Apery numbers and their experimental siblings - Armin Straub, University of Illinois at Urbana-Champaign
11th Floor Lecture Hall
2:35 - 3:15pm EDT
Toward HPC Runtimes that Self-adapt to your Math - Dorian Arnold, University of New Mexico
11th Floor Lecture Hall
3:15 - 3:30pm EDT
Coffee/Tea Break
11th Floor Collaborative Space
3:30 - 4:10pm EDT
Large-scale, data-intensive physics computing - Amber Boehnlein, Stanford University
11th Floor Lecture Hall
4:20 - 5:00pm EDT
Computational and analytics challenges in biology - Silvia Crivelli, University of California, Davis
11th Floor Lecture Hall
Wednesday, July 23, 2014
Time
Event
Location
Materials
8:55 - 9:00am EDT
Intro to symbolic computing for experimental math - Bruno Salvy, INRIA
11th Floor Lecture Hall
9:00 - 9:40am EDT
Approximating the Fisher Information for a Partially-Observable Growing Population - Ali Eshragh, CARMA, University of Newcastle
11th Floor Lecture Hall
9:50 - 10:30am EDT
Mathematical practice, crowdsourcing, and social machines - Ursula Martin, University of Oxford
11th Floor Lecture Hall
10:30 - 10:45am EDT
Coffee/Tea Break
11th Floor Collaborative Space
10:45 - 11:25am EDT
Congruences and relations for the Fishburn numbers - Frank Garvan, University of Florida
11th Floor Lecture Hall
11:30 - 12:15pm EDT
Moments of zeta functions associated to hyper-elliptic curves over finite fields - Michael Rubinstein, University of Waterloo
11th Floor Lecture Hall
12:15 - 12:25pm EDT
Group Photo
11th Floor Lecture Hall
12:25 - 1:45pm EDT
Break for Lunch
1:45 - 2:25pm EDT
Efficient Experimental Mathematics for Lattice Path Combinatorics - Alin Bostan, SpecFun, INRIA Saclay
11th Floor Lecture Hall
2:35 - 3:15pm EDT
Symbolic local Fourier analysis - Veronika Pillwein, Johannes Kepler Universität Linz
11th Floor Lecture Hall
3:15 - 3:30pm EDT
Coffee/Tea Break
11th Floor Collaborative Space
3:30 - 4:10pm EDT
Visualizing Projection Algorithms with Application to Protein Reconstruction - Matthew K. Tam, University of Newcastle
11th Floor Lecture Hall
4:20 - 5:00pm EDT
Operator Orderings: from sequences to polynomials - Christophe Vignat, Tulane University
11th Floor Lecture Hall
7:00 - 8:30pm EDT
Poster Session and Dessert Reception
11th Floor Lecture Hall
Thursday, July 24, 2014
Time
Event
Location
Materials
8:55 - 9:00am EDT
Intro to connections between symbolic and numerical math - Ursula Martin, University of Oxford
11th Floor Lecture Hall
9:00 - 9:40am EDT
Sparse factorizations- Towards optimal complexity and resilience at exascale - Xiaoye S. Li, Lawrence Berkeley National Laboratory
11th Floor Lecture Hall
9:50 - 10:30am EDT
Computational challenges arising from the theory of Orthogonal Polynomials - Diego Dominici, SUNY at New Paltz
11th Floor Lecture Hall
10:30 - 10:45am EDT
Coffee/Tea Break
11th Floor Collaborative Space
10:45 - 11:25am EDT
Parallel Paradigms for Experimental Mathematics - Elise DeDoncker, Western Michigan University
11th Floor Lecture Hall
11:35 - 12:15pm EDT
Challenges and Successes in Coastal Ocean Modeling - Clint Dawson, University of Texas at Austin
11th Floor Lecture Hall
12:15 - 1:45pm EDT
Break for Lunch
1:45 - 2:25pm EDT
Equality of Dedekind sums: experimental data, and theory - Sinai Robins, Nanyang Technological University and ICERM
11th Floor Lecture Hall
2:35 - 3:15pm EDT
Polynomials, number theory, and experimental mathematics - Michael Mossinghoff, Davidson College and ICERM
11th Floor Lecture Hall
3:15 - 3:30pm EDT
Please take a moment to complete the survey that was distributed by email.
3:30 - 3:45pm EDT
Coffee/Tea Break
11th Floor Collaborative Space
3:45 - 4:30pm EDT
TBA - TBA
4:30 - 5:00pm EDT
Discussion: What have we learned; organize groups - David H. Bailey, Lawrence Berkeley National Laboratory and UC Davis or Jonathan Borwein, CARMA, University of Newcastle
11th Floor Lecture Hall
Friday, July 25, 2014
Time
Event
Location
Materials
9:00 - 10:15am EDT
Group meetings - All
10:15 - 10:30am EDT
Coffee/Tea Break
11th Floor Lecture Hall
10:30 - 11:00am EDT
Report from Group #1 - Group #1 leader
11th Floor Lecture Hall
11:00 - 11:30am EDT
Report from Group #2 - Group #2 leader
11th Floor Lecture Hall
11:30 - 12:00pm EDT
Report from Group #3 - Group #3 leader
11th Floor Lecture Hall
12:00 - 12:30pm EDT
Construct outline for report - All; led by David H. Bailey, Lawrence Berkeley National Laboratory and UC Davis
11th Floor Lecture Hall
12:30 - 2:00pm EDT
Break for Lunch
2:00 - 3:15pm EDT
Draft workshop report - Group leaders and organizers
3:15 - 3:30pm EDT
Coffee/Tea Break
11th Floor Collaborative Space
3:30 - 4:00pm EDT
Draft workshop report - Group leaders and organizers