Abstract
This workshop will focus on recent advances in combinatorial link homology theories (e.g., Heegaard-Floer homology and Khovanov homology), especially as they apply to questions about braids and, more generally, mapping class groups of surfaces. There will be short mini-courses on
Combinatorial knot Floer homology, with applications to contact geometry,
Braid foliations and the Jones conjecture,
Nielsen-Thurston theory, and
Garside theory and a linear order on the braid group,
along with a number of research and expository talks. The talks will emphasize the role that computation and experiment have thus far played in stating key conjectures and establishing key results. The workshop will culminate in a computational problem session, in which participants will discuss promising directions for future exploration and indicate which computations may be most useful in that exploration.
As the main goal of the workshop is to facilitate interaction across a broad swath of the low-dimensional topology community, all talks will be at a level appropriate for "non-experts." Graduate students and early career researchers interested in learning the big open problems in this area--as well as the main techniques at hand to approach them--are particularly encouraged to apply.
This workshop is partially funded by NSF CAREER award DMS-1151671.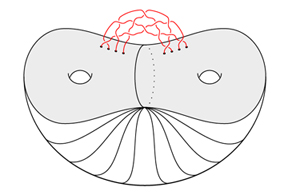 Confirmed Speakers & Participants
Speaker
Poster Presenter
Attendee
Virtual Attendee