Abstract
A moduli space parameterizes geometric objects with alike structures and encodes in itself the geometry of all possible families of such objects. This workshop will focus on three aspects of moduli spaces: Cycles, Geometric Invariant Theory, and Dynamics. One of our main goals is to synthesize the recent progress on moduli of abelian differentials on algebraic curves motivated by dynamics and in the GIT constructions of related moduli spaces, with the view towards better understanding of geometric cycles on these moduli spaces.
In many cases, computer programming and experiments are important tools to discover new phenomena, both in dynamics and in the study of cycles on moduli spaces. Hence many talks will emphasize computational and experimental aspects of these fields and the workshop will feature a computational problem session whose goal is to disseminate computational techniques and problems to a wider body of researchers.
An integral part of the workshop is a series of three mini-courses on the following subjects:
cycles and birational geometry of moduli spaces of curves,
geometric invariant theory, with applications to constructions of moduli spaces, and
affine invariant manifolds and invariants in Teichmüller dynamics.
The mini-courses will be aimed primarily at non-experts and will benefit graduate students and early career researchers in related areas, who are particularly encouraged to apply to participate in the workshop.
This workshop is partially supported by NSF CAREER award DMS-1350396.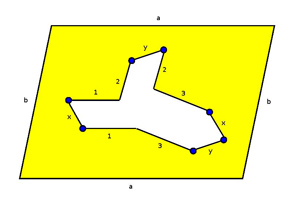 Confirmed Speakers & Participants
Talks will be presented virtually or in-person as indicated in the schedule below.
Speaker
Poster Presenter
Attendee
Virtual Attendee