Abstract
Liquid crystals (LCs) are classic examples of partially ordered materials that combine the fluidity of liquids with the long-range order of solids, and have great potential to enable new materials and technological devices. A variety of LC phases exist, e.g. nematics, smectics, cholesterics, with a rich range of behavior when subjected to external fields, curved boundaries, mechanical strain, etc. Recently, new systems came into focus, such as bent-core LC phases, twist-bend-modulated nematics, chromonics and polymer-stabilized blue phases, with more to be discovered.
Best known for applications in displays, LCs have recently been proposed for new applications in biology, nanoscience and beyond, such as biosensors, actuators, drug delivery, and bacterial control (related to active matter). Indeed, it is believed that the LC nature of DNA once enabled the mother of all applications, namely life itself. New numerical methods and scientific computation is needed to guide new theory and models for these systems that capture the interplay of symmetry, geometry, temperature and confinement in spatio-temporal pattern formation for LCs and extended LC-like systems.
This workshop provides an interdisciplinary platform for computational and experimental research in extended LC-like systems, and how these approaches can yield new theoretical insight for novel LC systems.
Image: Cholesteric LC shells with a thin top let light through from above, resulting in multiple internal selective reflection events. The shells act as a selective optical echo chamber. Picture credit: Dr. Yong Geng.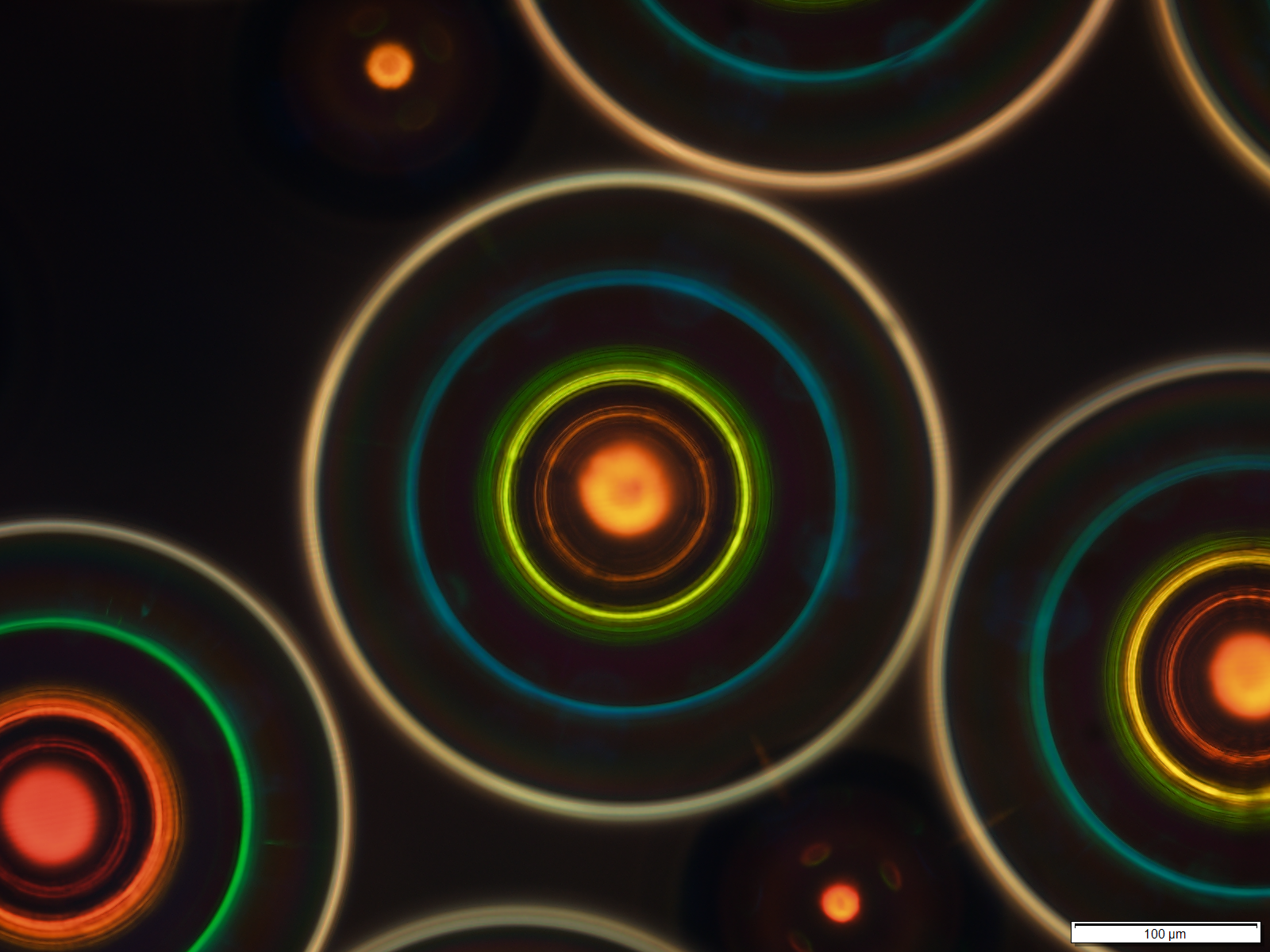 Confirmed Speakers & Participants
Talks will be presented virtually or in-person as indicated in the schedule below.
Speaker
Poster Presenter
Attendee
Virtual Attendee