Abstract
Dehn surgery has played a central role in the development of low-dimensional topology since it was first introduced by Max Dehn in 1910. Its study has stimulated several fascinating techniques that incorporate ideas from across mathematics: hyperbolic geometry, representation varieties, combinatorics, sutured manifold theory, and Floer homology, to name a few. These tools have led to sensational progress in understanding problems about Dehn surgery and low-dimensional topology at large. Furthermore, they seem well-suited to attack the major open problems in the area, such as the Berge conjecture and the L-space conjecture.
The workshop will function as a graduate summer school. At its core, the school will feature a sequence of mini-courses delivered by a cast of leading experts and distinguished expositors. The courses will unveil Dehn surgery and this suite of techniques to the next generation of researchers in the area. The school will additionally feature guided problem sessions and special presentations on the important role that computation has played and will continue to play in the field.
While targeted at graduate students, the school welcomes applications from qualified future and former graduate students, as well. The main goal will be to enjoy a stimulating week of exploration around a fascinating and active area.
The five mini-courses will be led by Steve Boyer, Cameron Gordon, Marc Lackenby, Yi Ni, and Rachel Roberts.
This workshop is partially supported by NSF CAREER Award DMS-1455132. Please request the funding that you would require in order to be able to attend. Please disregard the standard language on the ICERM application page concerning limited graduate student funding. In particular, you do not need to prepare a poster to be eligible for funding.
For full consideration for funding, please apply no later than March 30, 2019.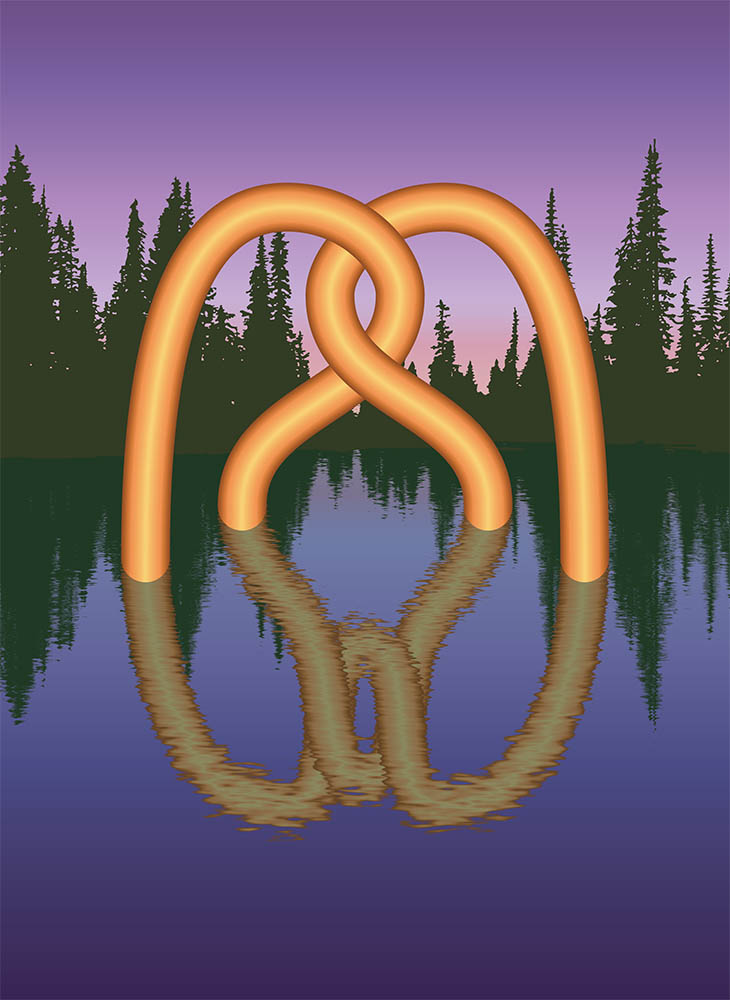 Confirmed Speakers & Participants
Speaker
Poster Presenter
Attendee
Antonio Alfieri

Central European University

Samantha Allen

Dartmouth College

Christopher Anderson

University of Miami

Kenneth Baker

University of Miami

Adam Baranowski

University of Cambridge

Brandon Bavier

Michigan State University

Fraser Binns

Boston College

Steven Boyer

Université du Québec à Montréal

Jacob Caudell

Boston College

Mustafa Cengiz

Boston College

Tamunonye Cheetham-West

Rice University

Sangbum Cho

Hanyang University

Michelle Chu

University of California, Santa Barbara

Irving Dai

Princeton University

Subhankar DEY

University at Buffalo, SUNY

Nathan Dowlin

Columbia University

Joshua Drouin

Kansas State University

Nathan Dunfield

University of Illinois, Urbana-Champaign

Felix Eberhart

Universitaet Regensburg

Viktória Földvári

Eötvös Loránd University

Samuel Freedman

Brown University

David Freund

Harvard University

Xinghua Gao

University of Illinois, Urbana-Champaign

Cameron Gordon

University of Texas

Joshua Greene

Boston College

Ji-Young Ham

Chung-Ang University

Robert Haraway

Oklahoma State University

Michael Harrison

Pennsylvania State University

Kyle Hayden

Columbia University

Eriko Hironaka

AMS, Florida State University

Adam Howard

Montana State University

Marius Huber

Boston College

Kristóf Huszár

IST Austria

Jonathan Johnson

University of Texas at Austin

Sungmo Kang

The University of Texas at Austin

Marc Kegel

Humboldt-Universität zu Berlin

Juhyun Kim

California Institute of Technology

Douglas Knowles

Dartmouth College

Aleksandr Kolpakov

University of Neuchâtel

Feride Ceren Kose

The University of Texas at Austin

Siddhi Krishna

Boston College

Marc Lackenby

University of Oxford

Michael Landry

Yale University

Justin Lanier

Georgia Tech

Khanh Le

Temple University

Chaeryn Lee

University of Illinois Urbana-Champaign

Rachel Lehman

University of Arkansas

Dustin Leininger

North Carolina State University

Tao Li

Boston College

Beibei Liu

University of California, Davis

Clayton McDonald

Boston College

Joseph Melby

Michigan State University

Stefan Mihajlović

Central European University

Maggie Miller

Princeton University

Kyle Miller

University of California, Berkeley

Jesse Moeller

University of Nebraska - Lincoln

Kai Nakamura

University of Texas Austin

Yi Ni

Caltech

Jeffrey Norton

Washington University in St. Louis

Sinem Onaran

Hacettepe University

Jesus Oyola Pizarro

Washington University in St. Louis

Insung Park

Indiana University Bloomington

Anna Parlak

University of Warwick

Lisa Piccirillo

University of Texas

Sarah Rasmussen

University of Cambridge

Rachel Roberts

Washington University in St. Louis

Thomas Rodewald

Georgia Institute of Technology

Carson Rogers

Boston College

Nur Saglam

University of California - Riverside

Geoffrey Sangston

University of Maryland

Tanushree Shah

Glasgow University

Oliver Singh

Durham University

Alexander Stas

Graduate Center, CUNY

Tom Stone

Brown University

Luis Torres

San Jose State University

Lev Tovstopyat-Nelip

Boston College

Eric Towers

Oklahoma State University

Samuel Tripp

Dartmouth College

Linh Truong

Columbia University

Bena Tshishiku

Brown University

Anastasiia Tsvietkova

Okinawa Institute of Science and Technology, Japan / Rutgers University, Newark

Hannah Turner

University of Texas at Austin

Franco Vargas Pallete

institute for Advanced Study

Konstantinos Varvarezos

Princeton University

Laura Wakelin

University of Cambridge

Yuhan Wang

Brown University

Zachary Winkeler

Dartmouth College

Adam Wood

The University of Melbourne

William Worden

Rice University

Ana Wright

University of Nebraska at Lincoln

Andrew Yarmola

Princeton University

Raphael Zentner

University of Regensburg

Yanqing Zou

Dalian Minzu University

Jonathan Zung

Princeton University
Request Reimbursement
Acceptable Costs

1 roundtrip between your home institute and ICERM
Flights on U.S. or E.U. airlines – economy class to either Providence airport (PVD) or Boston airport (BOS)
Ground Transportation to and from airports and ICERM.

Unacceptable Costs

Flights on non-U.S. or non-E.U. airlines
Flights on U.K. airlines
Seats in economy plus, business class, or first class
Change ticket fees of any kind
Multi-use bus passes
Meals or incidentals

Advance Approval Required

Personal car travel to ICERM from outside New England
Multiple-destination plane ticket; does not include layovers to reach ICERM
Arriving or departing from ICERM more than a day before or day after the program
Multiple trips to ICERM
Rental car to/from ICERM
Flights on a Swiss, Japanese, or Australian airlines
Arriving or departing from airport other than PVD/BOS or home institution's local airport
2 one-way plane tickets to create a roundtrip (often purchased from Expedia, Orbitz, etc.)

Reimbursement Request Form

https://icerm.brown.edu/money/

Refer to the back of your ID badge for more information. Checklists are available at the front desk.

Reimbursement Tips

Scanned original receipts are required for all expenses
Airfare receipt must show full itinerary and payment
ICERM does not offer per diem or meal reimbursement
Allowable mileage is reimbursed at prevailing IRS Business Rate and trip documented via pdf of Google Maps result
Keep all documentation until you receive your reimbursement!

Reimbursement Timing

6 - 8 weeks after all documentation is sent to ICERM. All reimbursement requests are reviewed by numerous central offices at Brown who may request additional documentation.

Reimbursement Deadline

Submissions must be received within 30 days of ICERM departure to avoid applicable taxes. Submissions after thirty days will incur applicable taxes. No submissions are accepted more than six months after the program end.